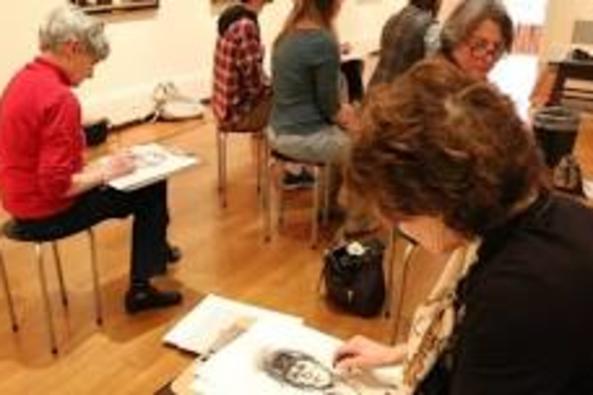 See Photos (1)
Sunday Sketch at the National Sporting Library ...
102 The Plains Road
Middleburg, VA 20117
Overview

The National Sporting Library & Museum has announced the 2022 dates for its Sunday Sketch program, a series of free monthly art workshops with local professional artists. Sunday Sketch is held the last Sunday of every month from 2:30pm–4:00pm. Participation in the program is free and open to the public: no sign-up is required and all necessary materials are provided.

Featured artists include Barbara Sharp, Suzanne Arthur Lago, Hilary White, Carol Buswell, Kim Richards, and more.