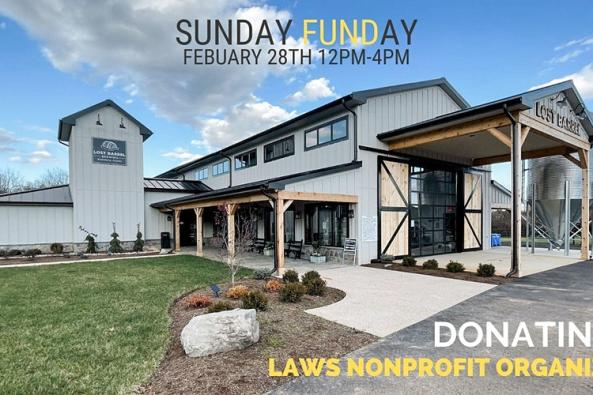 See Photos (1)
Sunday FUNDay: LAWS Nonprofit organization
36138 John Mosby Highway
Middleburg, VA 20117
Presented By: Lost Barrel Brewing
Dates: February 27, 2022
Location: Lost Barrel Brewing
Time: 12:00 PM to 4:00 PM
Overview

Join Lost Barrel Brewing as they host a fundraiser for LAWS - Loudoun Abused Women's Shelter/Domestic Violence & Sexual Assault Services!

About this non-profit:

LAWS is a local Loudoun County VA nonprofit that provides free and confidential services to both adult and child victims of domestic violence, sexual assault, and child abuse. We provide a 24-hour crisis hotline, short term crisis counseling, support groups, advocacy, legal services, shelter for those fleeing imminent danger, violence prevention program, outreach and community services, the Loudoun Child Advocacy Center, and The Resourceful Woman Thrift Store.We believe in the core mission of eliminiting societal violence and giving survivors the safety, empowerment, and hope they deserve to live a life free of abuse.


About Sunday FUNDay:

A fundraising day! It is our way of giving back to the community. Each Sunday, we host a fundraising event in hopes to bring awareness to amazing local non-profits. During this event, we donate 10% of beer sales!

Show up during the time of the Fundraising event! That's it! Hang out, enjoy your time, and we will handle the donating.