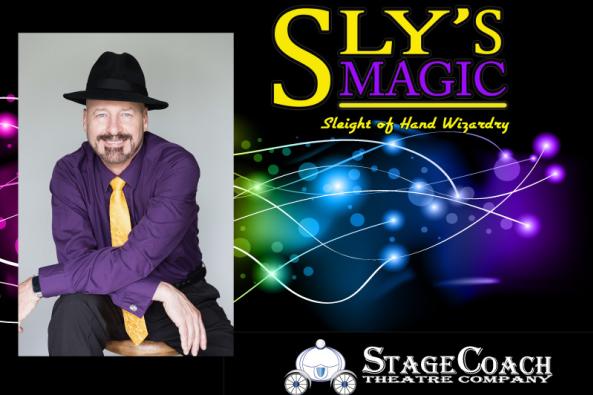 See Photos (1)
Sly's Magic
20937 Ashburn Road, Suites 115 and 120
Ashburn, VA 20147
(571) 477-9444
Presented By: StageCoach Theatre Company
Dates: February 12, 2021 - May 14, 2021
Recurrence: Recurring monthly on the 2nd Friday
Location: StageCoach Theatre Company
Time: 7:30 PM to 8:30 PM
Price: $15 Reservations required.
Overview

Join Sly and friends monthly for 90 minutes of comedy and magic. The show will have you picking your jaw off the floor in astonishment, all the while laughing at jokes, one liners and physical comedy.

At StageCoach Theatre, 20937 Ashburn Road, Suites 115 and 120, Ashburn, VA 20147.

Doors open at 7:00pm. Show begins at 7:30pm. Show runs 60 minutes with a no intermission. Performance will be held in-person at the theater and via livestream.

$15/person or device. Reservations required. 

Wine, beer, and soft drinks will be sold separately for those who attend in-person.