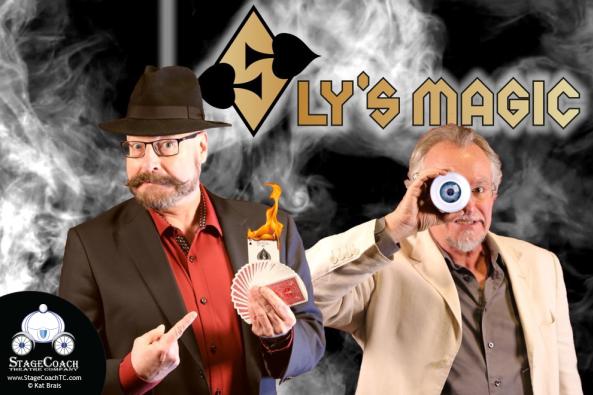 See Photos (1)
Sly's Magic Show
20937 Ashburn Road, Suites 115 and 120
Ashburn, 20147
(571) 477-9444
Presented By: Stagecoach Theatre Company
Dates: 12/9/2022
Location: StageCoach Theatre Company
Time: From: 07:30 PM to 09:00 PM
Price: $15
Overview

Don't miss Sly's Magic, a full show of comedy and magic featuring our headliner Sly and a troupe of professional magicians! Be prepared to be amazed by the magic and entertained by the jokes, one-liners, and physical comedy throughout the evening. 

Sly's Magic was voted one of the "Top 10 Things to Do in Northern Virginia" by Northern Virginia Magazine. 

StageCoach Theatre, 20937 Ashburn Road, Suites 115 and 120, Ashburn, VA 20147

-Doors open at 7:00pm. Show begins at 7:30pm. Show runs 75-90 minutes with a 15-minute intermission.

Performance will be held in-person at the theater and via livestream.

$15/person or device. Reservations encouraged. Reserve your tickets here. 

Wine, beer, and soft drinks will be sold separately for those who attend in-person.