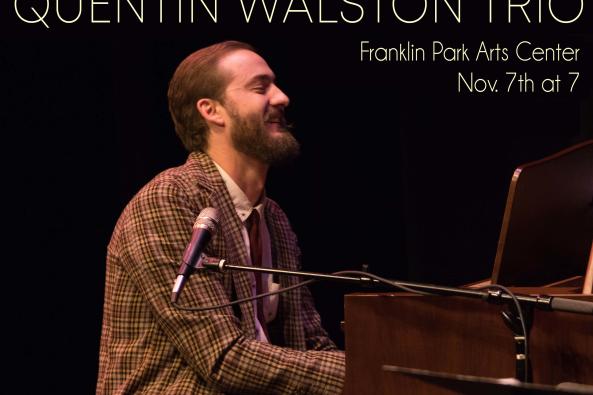 See Photos (1)
Quentin Walston Trio
36441 Blueridge View Ln
Purcellville, VA 20132
(540) 338-7973
Overview

Quentin Walston is returning to the Franklin Park Arts Center stage with his Trio! The jazz pianist will play alongside bassist Benjamin Rikhoff and drummer Daniel Kelly II for an evening of original music including new works. The group blends traditional jazz styles such as bebop with bold arrangements and exciting spontaneity. Memorable melodies, striking rhythms, and adventurous improvisations come out in each player and as a group, making the trio a joy to hear. Quentin is excited to premier new compositions as well as revisit selections from his album, "Play" and Daniel Kelly's recent EP, "The Gathering".


To adhere to social distancing guidelines, the concert will be have limited, spaced seating as well as required mask usage in the lobby and concert hall.

Limited seating (only 60 seats--get your ticket today!)

Tickets for sale at:
https://quentinwalston.com/tickets/

If you are unable to attend the show for any reason, Quentin is offering ticketed live-streaming to the concert on his artist page:    https://www.facebook.com/QuentinWalston
Please like and follow Quentin for streaming info, sneak peeks of new songs, and more!