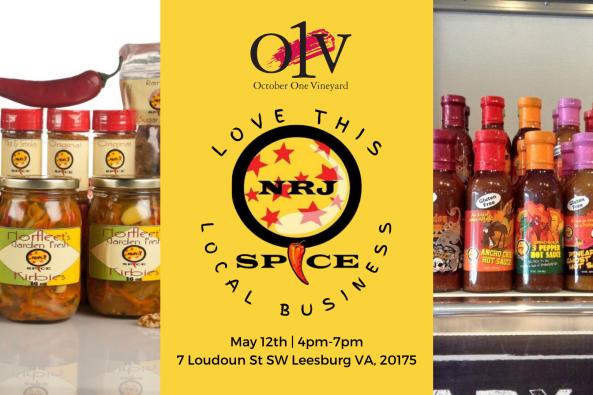 See Photos (1)
Love This Local Business: NRJ Spice Food
7 Loudoun St. SW
Leesburg, VA 20175
Overview

Each month we endeavor to spotlight a local entrepreneur in the October One Vineyard Tasting Shop. We admire, respect, and, dare I say, LOVE? These courageous people create their dreams. Join us to support them and find your new love!

This month, we are joined by Chef Randy with NRJ Spice Food, handmade hot sauces, BBQ sauces, smokey rub, bounty blend all-purpose spice, habanero peanuts, candied walnuts, garlic dills, Bread & Butter pickles, and Cajun snack mix. 

This event is Open to the Public, No Reservations Required.

Cheers!