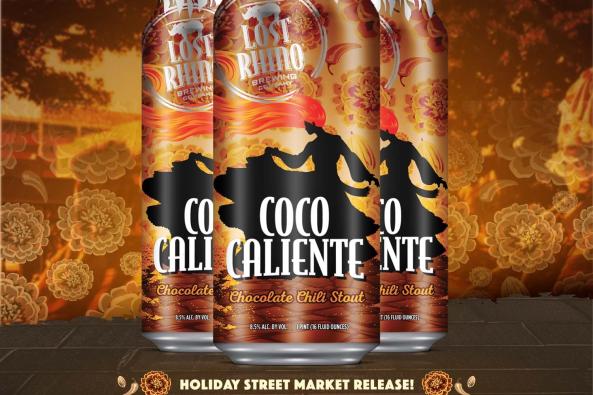 See Photos (1)
Lost Rhino Beer Release: Coco Caliente Chocolate Chili Stout
21730 Red Rum Rd #142
Ashburn, VA 20147
(571) 291-2083
Overview

Lost Rhino Brewing Co. is releasing a brand-new beer! Join us at our Holiday Celebration & Street Market on December 10 to try our latest: Coco Caliente Chocolate Chili Stout. Taps open at 11:30 am!

•••

Coco Caliente Chocolate Chili Stout
ABV: 8.5% • IBUs: 30
This imperial stout is a tribute to a 500-year-old fermented beverage prized by the Aztec culture; served only to the victors of battle! Coco Caliente is a rich stout, being both bold and smooth, and possessing a robust body. In addition to cacao nibs, two different varieties of chilis were added to create a graceful dance of subtle, chocolaty notes, and a lingering spicy heat. Light up your soul and your taste buds with the fire of Coco Caliente!