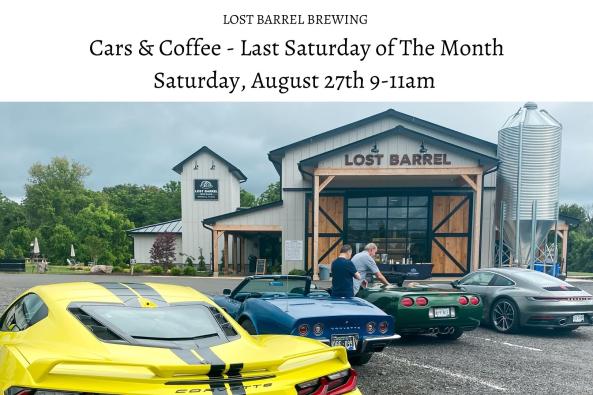 See Photos (1)
Lost Barrel Brewing Cars & Coffee
36138 John Mosby Highway
Middleburg, VA 20117
Overview

oin Lost Barrel Brewing for Cars & Coffee on the last Saturday every month!

Car enthusiasts meetup at Lost Barrel Brewing in Middleburg, VA. Bring your vehicle (Cars, motorcycle) out on the Last Saturday of each month from 9-11 am. All makes/models welcome.
Coffee and breakfast treats available for sale. Come hangout, enjoy the outdoors, socialize and view cars.