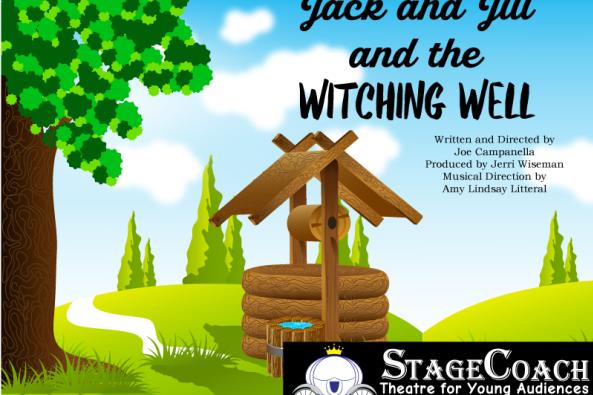 See Photos (1)
Jack and Jill and the Witching Well
20937 Ashburn Road, Suites 115 and 120
Loudoun, VA 20147
(571) 477-9444
Presented By: StageCoach Theatre Company LLC
Dates: 1/22/2022, 1/29/2022
Location: StageCoach Theatre Company
Time: 4:00 PM to 5:15 PM
Price: $15
Overview

Everyone knows the story of Jack and Jill, but do you know what happened the NEXT time they went up the hill?  In this play they discover that the village well has mysteriously gone dry.  The kids investigate, and they find a trio of witch sisters who have stolen all the water!  Now it's up to Jack and Jill to outwit the witches and save their village!  This warm and funny musical will appeal to the whole family.

Performances will be held at StageCoach Theatre in Ashburn, VA 

January 22, 23, 29, 30, and Feb 5 at 1:00pm

January 22 and 29 at 4:00pm

Reservations are encouraged. Seats cannot be guaranteed at the door. https://stagecoachtc.com/jack-and-jill-and-the-witching-well/

Also available via livestream.