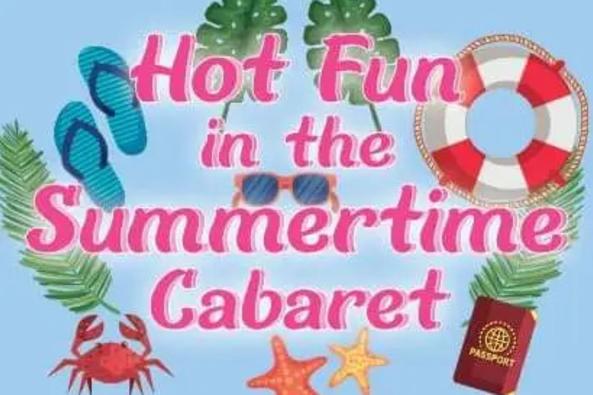 See Photos (1)
Hot Fun in the Summertime Cabaret
20850 Oatlands Plantation Lane
Leesburg, VA 20175
Overview

We tried to serenade you for Valentine's Day in 2021 and 2022, but life had other ideas. But we're back this August with some of our favorite performers to bring you: Hot Fun in the Summertime. A Cabaret of FUN! Come feel the Summer Breeze Under the Boardwalk and enjoy some Summer Lovin' with your favorite Surfer Girl or Boys of Summer! It's Summertime! Let's have a Vacation in Margaritaville at Oatlands Plantation!

Performances: August 19, 20, 21, 26, 27 & 28, 2022

Oatlands, 20850 Oatlands Plantation Lane, Leesburg, VA 20175

Doors and Dinner Buffet open at 6:30pm.

Show starts at 7:15pm with a 20 to 30-minute intermission for dessert.

Menu: Greek Salad with Cucumber, Tomato, Onion, Artichoke, and Feta Cheese with Vinaigrette Dressing. Lemon Herb Chicken with Thyme Jus. BBQ Glazed Salmon. Creamy Orzo Risotto. Grilled Summer Vegetables. Flourless Chocolate Cake. Soft Rolls with Butter. Coffee and Iced Tea Station.