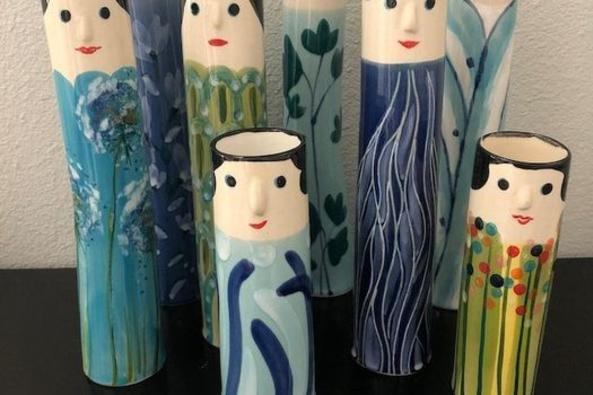 See Photos (1)
Family Vases Workshop
27 Fairfax Street Southeast
Leesburg, VA 20175
Presented By: The Clay and Metal Loft
Dates: February 10, 2022
Location: The Clay and Metal Loft
Time: 7:00 PM to 9:00 PM
Overview

Join us Thursday February 10th, 7-9PM+ to make "Family Vases" inspired by these cuties. We will learn how to use the clay extruder to push out a hollow tube of clay that we will cap at the bottom to create a vase form.

Make one large vase, or make more to include the entire family

1 Vase - $60 (hey paint all your family faces on just 1 vase!)

2 Vases - $ 120

3 Vases - $180

4 Vases - $240

We will then paint on underglaze details and faces.

Vases will be fired with a clear glaze by The Clay and Metal Loft and will be available for pick up 2-3 weeks after class date.