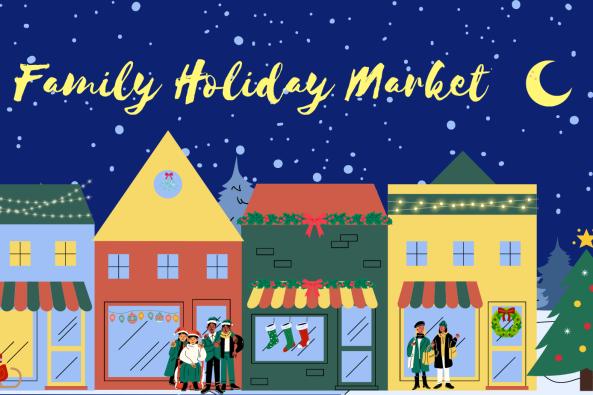 See Photos (1)
Family Holiday Market
341 E Colonial Hwy.
Hamilton, VA 20158
Presented By: The Hamilton Mercantile and Freedom Virginia
Dates: December 11, 2022
Location: The Hamilton Mercantile
Time: 5:00 PM to 7:30 AM
Price: $15
Overview

Please join us at the Hamilton Mercantile on December 11th for after-hours shopping and fun for the whole family! Our friendly "elves" are preparing a special selection of $10-and-under gifts and will help kids shop for their family and friends (bring cash or card, we'll help them stick to a budget!).

Kids will also get to participate in a craft workshop led by Alika from Wild Wonder Creators, and leave with a handmade gift to give for the holidays! A hot chocolate bar with fun toppings and complimentary gift wrapping (provided by nonprofit Freedom Virginia) is also included in the price of admission ($15). A percentage of all ticket sales will be donated to Mobile Hope Loudoun.

Other festivities include: the coffee window staying open after-hours, fire pit area (come dressed warm!), s'mores kits available for purchase, and a reading of The Polar Express at 7pm. Parking is available across the street at Harmony United Methodist Church.