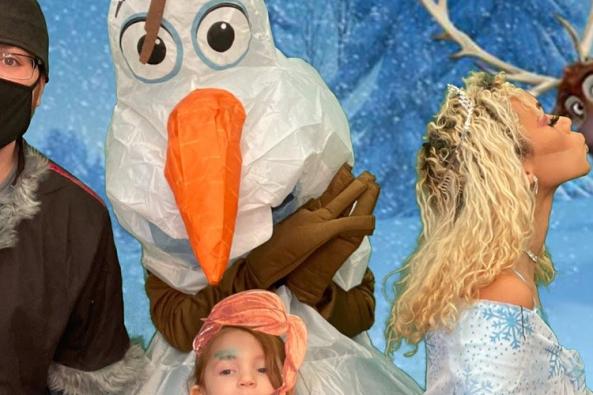 See Photos (1)
Family Fun Character Meet and Greet and Activity Days
21100 Dulles Town Circle
Sterling, VA 20166
Presented By: Family Fun Character Meet and Greet and Activity Days
Dates: 6/12/2022, 7/10/2022, 8/14/2022
Location: Family Fun Character Meet and Greet and Activity Days
Time: 2:30 PM
Overview

Join our Princesses, Superheroes and Wizards for weekly character meet and greets. You'll find us singing, dancing and crafting first, second and third Saturday and last Sunday of each month. Come in costume or rent/purchase one of ours!

February 19th - We Love Super Smash Bros. Hang out with Mario, Princess Peach, Pokemon Trainers and more. Face-painting/makeover, crafting and Smash Tourney. And don't forget to take your souvenir photo.

February 21st - Surprise guest on your day off from school. It could be Elsa and Olaf, or Tiana and Louis the Alligator, Star Wars vs Star Trek, D.C. vs. Marvel - WHO KNOWS. Stop by and find out. And as always we'll be face-painting/makeover, crafts and souvenir photo.

February 27th - SUNDAY Heroes and Heroines of Fairytales and Comic Books - Superman, Belle and others will be sharing their talents and stories. Get crafting and enjoy face-painting/makeover and of course your souvenir photos

March 5th - Hogwarts School of Witchcraft and Wizardry - Join Gryffindor House for some Magical crafts, activities, face-painting/makeover and souvenir photo.

March 12th - Encanto Canta! Come visit with Mirabel, Isabel, Abuela and other Familia Madrigal. We will sing and dance and of course face-paint/makeover, craft and take photos.

March 19th - Raya and the Last Dragon. What is more magical than a day with Raya and her friend Sisu? We'll be making some magical crafts, engaging in a magical activity, face-paint/makeover and visiting the photo-booth.

March 27th - SUNDAY Pokemon Magic. Gotta catch them all. How many Pokeman can you find in the Dulles Town Center, join us for pokeball craft, activities fit for a Pokemon Trainer, face-painting/makeover and photo.

Check Back for April and May dates!