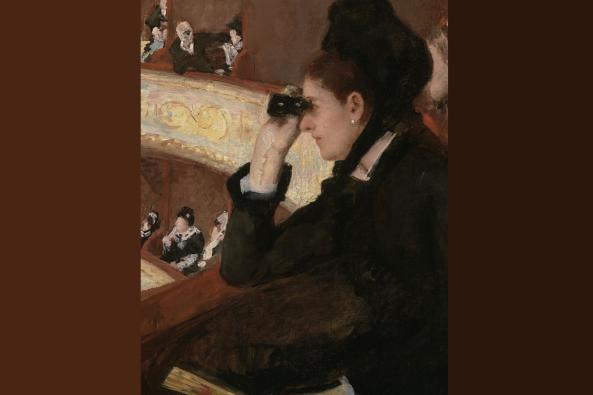 See Photos (1)
Exhibition on Screen-Film-Mary Cassatt: Painting the Modern Woman
36441 Blueridge View Lane
Purcellville, VA 20132
(540) 338-7973
Presented By: Franklin Park Performing Arts Center
Dates: July 13, 2023
Time: 4:30 PM to 6:00 PM
Price: $8 per person
Overview

Mary Cassatt made a career painting the lives of the women around her. Her radical images showed them as intellectual, curious and engaging. This was a major shift in the way women appeared in art.

Mary Cassatt, born in Pennsylvania in 1844, lived much of her adult life in France, to the extent that she became not an American artist but a French artist.  In 1868, her painting A Mandolin Player became her first work to be accepted by the Paris Salon, the official art exhibition of the Académie des Beaux-Arts. Edgar Degas saw Cassatt's work at the Salon and, in 1877, he asked her to exhibit with a new group called the Impressionists.  MARY CASSATT: PAINTING THE MODERN WOMAN follows the progression of Cassatt's work, her meticulous study of the Old Masters and traditional techniques while also exposing her frustration at not finding a style that truly expressed her desire to be modern until she discovered the Impressionists.

This film tells a riveting tale of great social and cultural change at a time when women were fighting for their rights and the language of art was being completely re-written.

Run time 93 minutes.