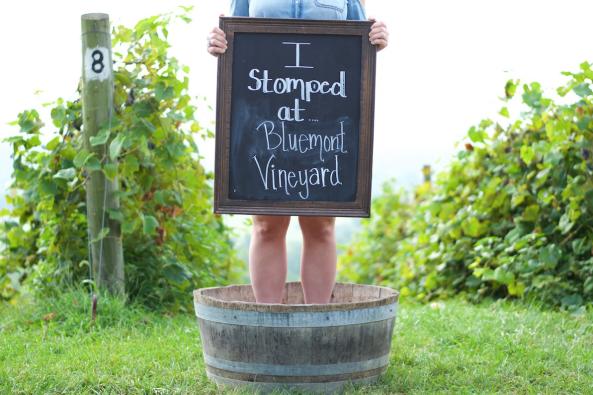 See Photos (1)
Crush With Us
18755 Foggy Bottom Road
Bluemont, VA 20135
(540) 554-8439
Overview

Celebrate Harvest season on the mountain!

Join us for our fourth annual, "Crush With Us", grape stomping experience.

In true "I Love Lucy" fashion, dip your toes into a grape-filled wine barrel and stomp away.

Then press your grape-stained feet onto a Bluemont Vineyard tea towel to create a kitchy keepsake. After enjoy our Viognier vines with a small selection of a la carte items from our kitchen and wine by the glass or bottle.

$35 / guest.

Tickets include grape stomping, a branded tea towel, and your first glass. Choice of seasonal sangria, Farm Table White or Farm Table Red.