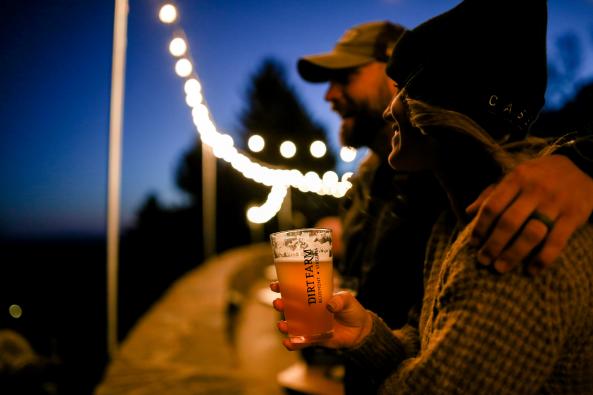 See Photos (1)
Craft For A Cause Benefiting Friends of Bluemont
18701 Foggy Bottom Rd
Bluemont, VA 20135
(540) 554-2337
Overview

Join us to "Craft for a Cause" where we'll be sparking a season of giving back to four wonderful charities in Loudoun County.

Enjoy Signature Holiday Craft Beverages and the illumination of the lights as we raise a toast to support Friends of Bluemont. The Bluemont Citizens Association (BCA) is structured as a neighborhood association, dedicated to the betterment of the Bluemont community, namely the protection, celebration, and preservation of our rural heritage and character.This is a great opportunity to gather as friends and neighbors and raise funds for this community that we are so proud to call home! A portion of all beer sales from the day will be donated to Friends of Bluemont.

Can't make it on Sunday? No problem! We will be collecting donations the entire weekend, starting Thursday, December 23 through Sunday, December 26 to Hero Homes. Vines can be viewed at Dirt Farm Brewing on Friday and Saturday evenings from 5:30 p.m. 'till close, with a special exception on Sunday, December 26 for our Craft for a Cause event!