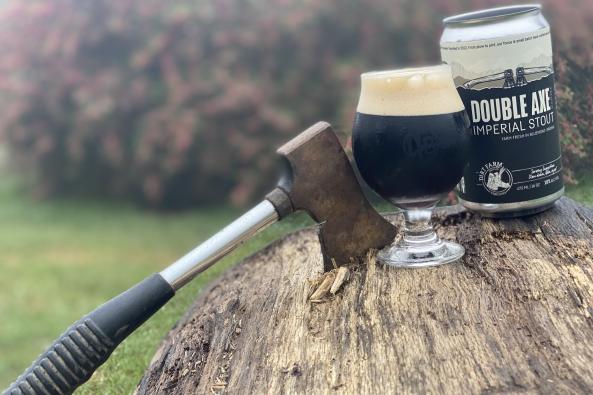 See Photos (1)
Chasin' Axe on the Mountain
18701 Foggy Bottom Rd
Bluemont, VA 20135
(540) 554-2337
Overview

We have an Axe-cellent weekend planned and you won't want to miss it! 

We are releasing our Double Axe Handle Imperial Stout and there's only one way to celebrate...with axe throwing, live music and oysters!

 

Our Double Axe Handle is a boozy yet firmly balanced imperial stout making this an ideal winter warmer. This extra-wide beer delivers smooth roasted malt flavors and a rich aroma with a sweet hint of chocolate. Coming in at a humbling 10% ABV this beer is sure to get you feeling all warm and toasty in no time.

 

Ready, Set, Throw! Chasin' Axe will be on-site both Saturday and Sunday throwin' axes, and they want you to join them! Does it get much better than hurling an axe at a target? $10 per 15 axes. Available 'till dark!

 

The Short Hill Mountain Boys will be bringing the tunes on Saturday from 1:00 p.m. - 4:00 p.m. on the patio. Get ready to tap your feet and get down to the true roots of bluegrass that these boys will be serving up. Perfect for axe-in' and relaxin'!

 

And just when we thought we couldn't have any more fun, Nomini Bay Oyster Fest has been added to the mix...and y'all know they are a hoot! Enjoy raw or charbroiled oysters, with specialty options that pair perfectly with your Dirt Farm beer.

 

See y'all on the mountain for a beer drinkin', axe throwin', oyster suckin', booty-shakin' good time!