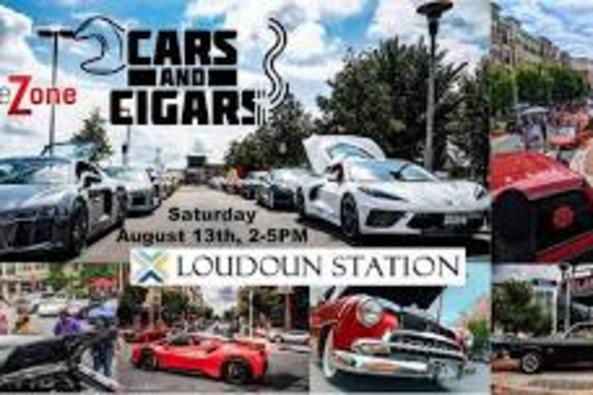 See Photos (1)
Cars & Cigars August Event at The Zone and Loudoun...
43751 Central Station Drive
Ashburn, VA 20147
Presented By: Loudoun Station
Dates: August 13, 2022
Location: Loudoun Station
Time: 2:00 PM
Overview

Yooooo, what's up, good people?! Have I ever told y'all that you are my FAVORITE car show attendees? I hope so because we love y'all! And we know you guys like to hang out, love the festival vibe, and like to show off your ride and meet new people so this month we are back, at the super lively location, @theZone at @Loudoun Station! We are going to SHUT IT DOWN as we take over all of Central Station Drive, and everywhere else...you get the FULL run of the ENTIRE street, all the way from The Zone down past the movie theatre, and wrapped around to the park and stage. And (aight, this is cool) it's open container laws up the whole street....CHEERS!