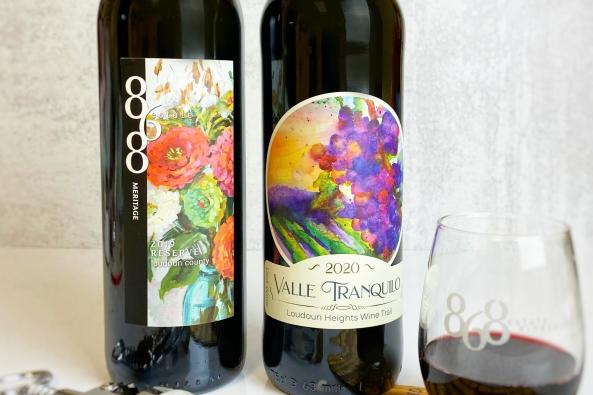 See Photos (1)
Bottle Signing and Wine Release
14001 Harpers Ferry Rd
Purcellville, VA 20132
(540) 668-7008
Presented By: 868 Estate Vineyards
Dates: February 5, 2022
Location: 868 Estate Vineyards
Time: 2:00 PM to 4:00 PM
Price: free
Overview

Join us for a complimentary tasting of our new wines being released this month. 

These special wines have label art created by local artists, Kim T. Richards and Jill Brabant.  They will be in our Tasting Room today signing bottles and chatting about art and wine.

These red blends are perfect for celebrating Valentine's Weekend or for any winter evening when you feel inspired to enjoy a bold and complex red.

The Valle Tranquilo is the most recent vintage of our collaborative wine that we produce together with six other vineyards (Breaux, Notaviva, Bozzo, Maggie's, Two Twisted Posts, Doukenie, and Hillsborough) in the Loudoun Heights area.  Take home a bottle to experience the Loudoun terroir in a whole new way.