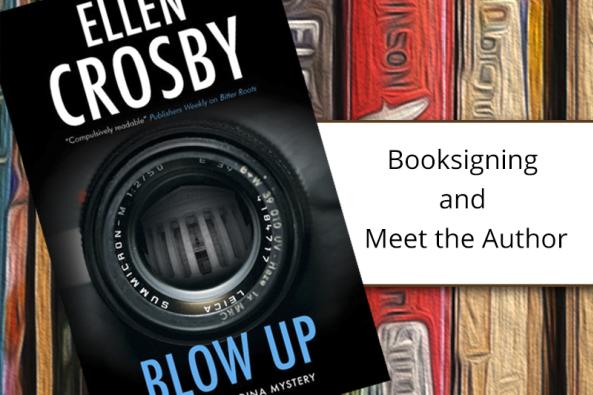 See Photos (1)
Book Signing: Ellen Crosby
14001 Harpers Ferry Rd
Purcellville, VA 20132
(540) 668-7008
Overview

We are pleased to partner with author Ellen Crosby and the Winchester Book Gallery, for a special Mother's Day treat.  Blow Up, the latest in Ellen's Sophie Medina series, will be released on May 2 and you can be one of the first to have an autographed copy!

Ellen will be signing books in our Tasting Room from 1 – 3PM.  Preorder your book to make sure you (or your mom) don't miss out!  Extra copies of the book will be on hand for walkup sales.

In Blow Up, photojournalist Sophie Medina must figure out how the death of a Supreme Court justice and the murder of a homeless man are related before she becomes an assailant's next target.  This is the third book in the Sophie Medina series.