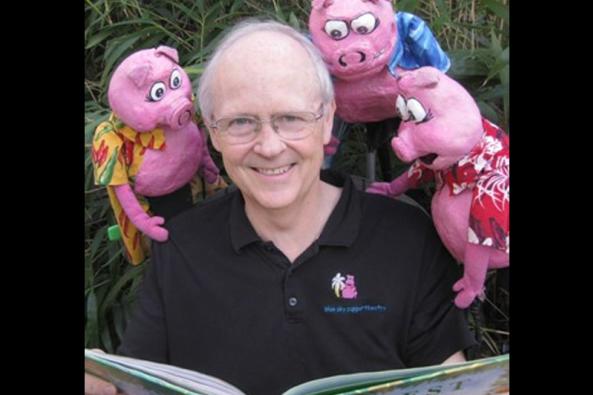 See Photos (1)
Blue Sky Puppet Theatre: Imagine This!
36441 Blueridge View Lane
Purcellville, VA 20132
(540) 338-7973
Presented By: Franklin Park Performing Arts Center
Dates: October 14, 2020
Time: 10:00 AM to 11:40 AM
Price: $5.00 For Tickets Please go to Our Website
Overview

(Ages 2+) A brand new production/fairy tale adventure from Blue Sky Puppet Theatre. When Sir Author Pendragon's imagination breaks hours before the kingdom storytelling contest, it seems that all hope is lost. On the hunt for a solution, he finds that not even his lucky pencil, Excalibur, can work its magic without a great idea. Yet with the help of a cleaning dragon, a wise princess, and the audience, Sir Author is able to craft a story that might just be grand enough to win the competition and restore his imagination! Face coverings required for adults and children over age of 10 years. 45 minutes.