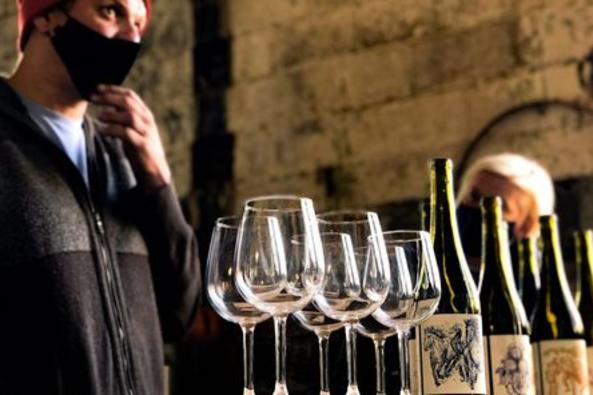 See Photos (1)
Bar Takeover - Lightwell Survey & Midland Construction
16031 Hillsboro Road
Purcellville, VA 20132
Presented By: Walsh Family Wine
Dates: November 4, 2022
Location: Walsh Family Wine
Time: 4:00 PM to 8:00 PM
Overview

Bar Takeover - Lightwell Survey & Midland Construction

Friday, November 4th, 2022

Lightwell Survey is producing some of the most experimental and out-there wines in the great Commonwealth of Virginia. Looking for a field blend of Petit Manseng and Cab Franc? Want a touch of riesling in that Syrah? Lightwell is the place to go. A venture created by Sebastian Zutant, Jay Zutant, and Ben Jordan, these wines have been blowing our minds for a few years now. They've been a staple of the Bar Takeover since we first started, and it's always a blast to learn about their new bottlings (and take these rare gems home!)

Midland Construction is the family project of Ben, Gray, and Tim Jordan, using their family vineyard site in Fort Defiance, VA. These wines are created in very small batches, and are a wonderful representation of the style of wine we continue to see emerging from the Shenandoah Valley. In Nate's opinion, one of the best Chardonnays in the state.

$20 at the door / $15 in advance.

Wines will be available for purchase while supplies last. Come early! Stay late!