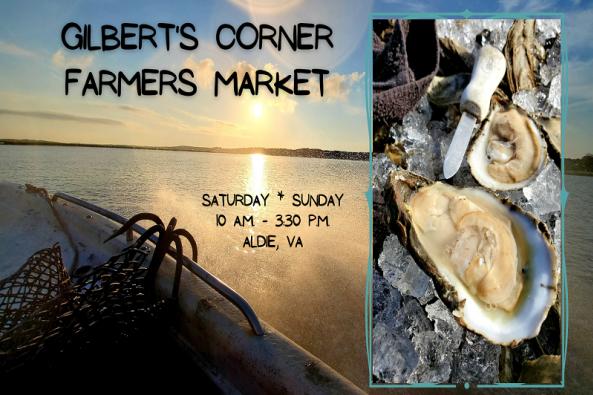 See Photos (1)
Arielle Oyster Company @Gilberts Corner Farmers Market
Intersections of Routes 50 & 15, (Northeast corner of the Roundabout)
Aldie, VA 20105
(571) 235-5249
Overview

Craving something wild, salty and organic? We got your back! Arielle Oyster Company is at Gilberts Corner Farmers Market every Saturday and Sunday from 10 am - 3: 30 pm.

We bring you Hog Island Bay oysters from the Eastern Shore of Virginia and serve them in the shell to go, raw on the half-shell or we just plain blow your mind with our original grilled oyster creations!

Take them to go or come sit with us awhile. Just look for "The Salty Oyster" sign every weekend at Gilberts Corner Farmers Market located at Rte. 15/50 in Aldie, VA.