Photo Cred: @petergnyrenphotos
Looking for events happening in Loudoun this weekend? We've got you covered! From a paint and sip wine night, a comedy night, a weddings tour, a chance to support a great cause and much more, you're sure to find an event that fits your needs! Don't forget to use #LoveLoudoun on social to share your weekend experience with us.
March 8th signifies International Women's Day; a day we celebrate the social, economic, political and cultural achievements of women across the world. To support women locally, visit Eagle Ridge Middle School in Ashburn March 8th-10th as the Lady Chamberlains present Shakespeare's As You Like It. The Lady Chamberlains is a non-profit Shakespeare Troupe run solely by female high school students from Loudoun County schools. The goal of the organization is to provide young women opportunities on stage, off stage and backstage; meaning, these young women are given lead roles, leadership positions and tech positions. All proceeds raised from this production will benefit Loudoun Abused Women's Shelter. What better way to celebrate International Women's Day and support a wonderful cause!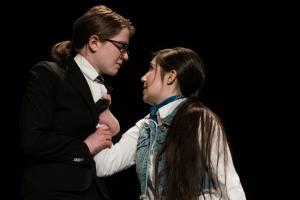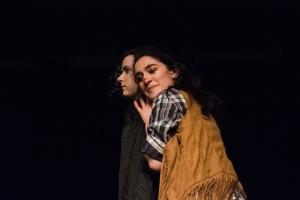 Photo Cred: Ally Ratigan
Calling all brides and grooms! Visit Loudoun March 11th to tour 35 plus wedding venues and meet more than 70 vendors as part of the Weddings in Loudoun Open House. This self-guided tour allows you to choose your stops and set the pace as you explore wedding venues across the county. Each venue will have select vendors present, giving you the chance to meet a variety of service professionals such as photographers, caterers, hair stylists, florists, bakeries and more! Start your day at the Visit Loudoun Visitors Center in downtown Leesburg to grab a map and to-go bag filled with snacks and water to enjoy while you travel throughout the county. Whether you are starting to plan your dream wedding or just looking for those last little details, the Weddings in Loudoun Open House is for you!
Other happenings:
Live Music with Dan Cronin at Bogati Winery – March 9th
Loudoun Wine Awards - Best of Class Tasting – March 9th
Cocktails with Cupcake at Salamander Resort & Spa – March 9th & 10th
Blueberry Popovers Class at Salamander Resort & Spa – March 10th
Live Music with Gary Smallwood at Bogati Winery – March 10th
Consignment Day at the Byrne Gallery – March 10th
Paint & Sip at Casanel Vineyards & Winery – March 10th
Comedy Night at Terra Nebulo Vineyards – March 10th
Watercolor Class at North Gate Vineyard – March 11th
Paint & Sip at Breaux Vineyards – March 11th
Artist Morgan Norwood at North Gate Vineyard – through April 2nd
Spring Festival at Ticonderoga Farm – through April 8th
Fantastic Friday at Winery 32 – through April 27th