Photo Cred: @alliewhite8
It's the first official weekend of spring and temperatures are set to warm up, which means it's a perfect time to get out and about! Lucky for you, Loudoun has several events happening this weekend. Whether you're looking for a familyfriendly event or a chance to enjoy live music, there's something happening in Loudoun for all ages. Share your fun with us by using #LoveLoudoun on social. 
For an event the kids are sure to love, check out the 5th Annual Touch-a-Truck in Sterling on March 24th presented by Joshua's Hands, a non-profit organization. Children of all ages are welcome to climb aboard some of their favorite vehicles: big rigs, fire engines, school buses and so much more! This is a kid-friendly, safe environment allowing children to see, touch, climb and explore their favorite trucks and service vehicles. Food is available for purchase and the first 300 kids will receive a free die-cast toy car!

Bring the entire family to Middleburg on March 24th for the 2nd Annual Fit, Fun Fair & 5K, presented by the Middleburg Go Green Committee in association with local Boy Scout Troop 2950. This is a great opportunity to hear from health and fitness industry experts and if you're interested, you can even run  the 5K or participate in the 1-mile fun run/dog walk. Enjoy browsing products from local providers at the HEAL Expo and if you're up for it, participate in a few sample exercise classes like yoga and strength training. INOVA Health will also be onsite offering complimentary blood pressure screenings. This event is free and promises a fun, informative day to gain insight and inspiration to stay on top of your health!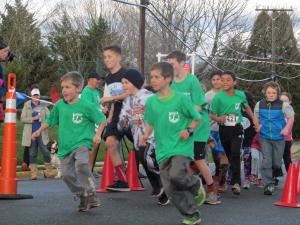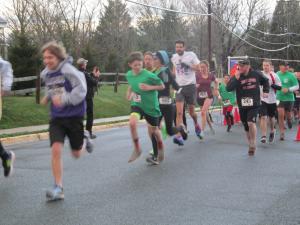 Other happenings:
Breaux Vineyards Fourth Friday – March 23rd
Live Music with Hard Swimmin' Fish at MacDowell Brew Kitchen – March 23rd
Live Music with Anthony Semiao at Bogati Winery – March 23rd
DJ Dance Party at MacDowell Brew Kitchen – March 24th
Easter Egg Hunt at Morven Park – March 24th
Easter Egg Hunt at Ida Lee Park – March 24th
Pancake Breakfast at Leesburg Volunteer Fire Company – March 24th
Live Music with Kate & Tyler at Bogati Winery – March 24th
Oyster Festival at Dirt Farm Brewing – March 24th & 25th
Atoka String Quartet Benefit Concert in Upperville – March 25th
The American Chamber Players in Concert in Waterford – March 25th
Artist Morgan Norwood at North Gate Vineyard – through April 2nd