Whether you're Irish born or Irish for a day, Loudoun has lots of fun events to celebrate the hidden Leprechaun in you! And, if you aren't interested in participating in Irish festivities, not to worry; we have other events that are perfect for the entire family! We hope you enjoy your weekend in Loudoun and don't forget to use #LoveLoudoun on social!
If you're interested in celebrating St. Patrick's Day, be sure to visit Loudoun Station and Blackfinn Ameripub for the 1st Annual Shamrock & Roll St. Patrick's Day Block Party on Saturday, March 17th. Get into the Irish spirit with specialty cocktails, beers, bites, local live music, bagpipers, Irish dancing performances and so much more! This event will be fun for the entire family and a portion of the proceeds will benefit the Loudoun First Responders Foundation. Don't wait, purchase your ticket now!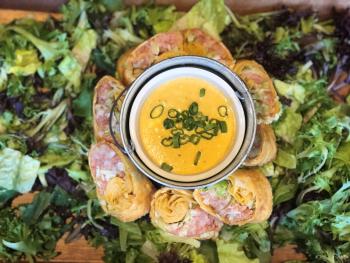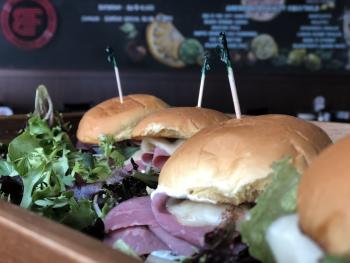 Other St. Patty's Day Celebrations
Grandale Vintner's Table: A Taste of Ireland
North Gate Vineyard: Celebrate St. Patrick's Day
Salamander Resort & Spa: Camp Salamander Lucky Charms
Breaux Vineyards: Gold Rush Celebration
868 Estate Vineyards: Guinness Brownies Wine Pairing
Harrimans Virginia Piedmont Grill: Irish Whiskey & Fare Cooking Class
Salamander Resort & Spa: Pot of Gold GPS Hunt
Shoes Cup & Cork: St. Patrick's Day Brunch
Lost Rhino Brewing Company: St. Patrick'sDay Party & Shooter McMunn's Release
B Chord Brewing Company: St. Patrick's Day Party
Dirt Farm Brewing: St. Patrick's Day Party
Bogati Winery: St. Patrick's' Day Party
Salamander Resort & Spa: Irish Whiskey Weekend
Harrimans Virginia Piedmont Grill: Ultimate Irish Brunch Buffet
MacDowell Brew Kitchen: St. Patty's Day Bash
Do you enjoy Civil War history? Take a Walking Civil War Tour of Leesburg this Saturday, March 17th at Thomas Balch Library. Richard Gillespie will lead this tour and will examine the surviving Civil War townscape in Loudoun County. This two hour chronological tour will provide you with insight and knowledge as to what the 1,500 town residents would have experienced in 1861-1865 during the war.
If you're looking for an exclusive way to spend your Friday or Saturday evening, head to Salamander Resort & Spa for Cocktails with Cupcake. No, this is not an edible cupcake; this is Cupcake the miniature horse and the newest member of Salamander's team! Each Friday and Saturday, Cupcake will greet guests in the living room, but the fun certainly doesn't stop there! Indulge in a Cupcake Cocktail, made with vanilla vodka, dark and light Godiva, house-made whipped cream and topped with sprinkles.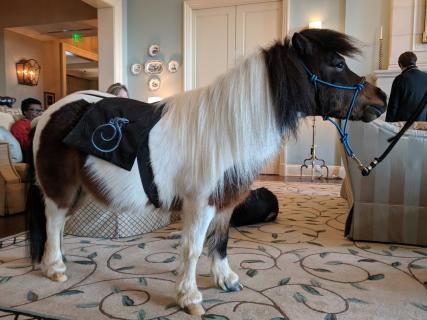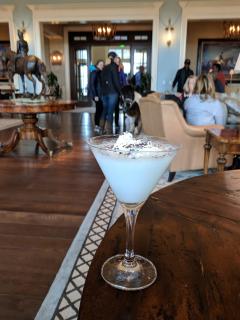 Other Happenings:
Live Music with Leon Rector at Bogati Winery -  March 17th
Loudoun Symphony Gala at Lansdowne Resort & Spa -  March 17th
Live Music with Mark Cullinane at Two Twisted Posts Winery -  March 17th
Kat Rogers Artist Reception at 868 Estate Vineyards – March 17th
Harriet Lane Original First Lady of Washington at Thomas Balch Library – March 18th
Artist Morgan Norwood at North Gate Vineyard – through April 2nd
Spring Festival at Ticonderoga Farm – through April 8th
Fantastic Friday at Winery 32 – through April 27th