"Lisa Strout is a sculptor and the owner of LoCo Art Studios in Leesburg who wrote our newest guest blog on the Loudoun art scene. Contact her at lisastrout@verizon.net or 503-467-8026 if you have questions or to find out more."
Inspired by the beautiful countryside and regional history, artists are constantly debuting new work and keeping the arts alive in Loudoun County. Local artists work in everything from traditional subjects to contemporary abstracts; this is a place where you'll meet painters, sculptors, cartoonists, and of course, marvelous potters. The wide range of subjects and mediums means there's something for everyone.
If you're visiting Loudoun this fall, you're in luck. There are a lot of art events taking place throughout the season in various venues around the county.
Here is just a taste of what's happening in Loudoun in the coming months: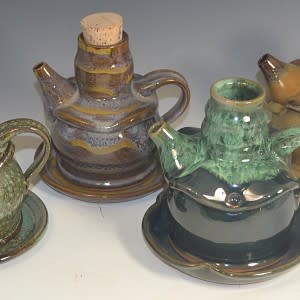 46th Annual Bluemont Fair: September 19 & 20
The Bluemont Fair offers old fashioned family fun, traditional crafts (juried), local art & authors, craft & farming demonstrations, music: traditional, blues & country, 10k race, free Children's Fair, farm animals, Llamas & Alpacas, Quilt Display, Colonial Blacksmith, homemade food, fresh & dried flowers and much more.
4th Annual Leesburg Fine Art Festival: September 26 & 27
Join us in Historic Downtown Leesburg at the intersection of Market and King Streets for a journey into the world of original art by artisans from across America. The 4th Annual Leesburg Fine Art Festival! Explore the world of art in the breathtaking creations of painters, jewelers, sculptors, digital artisans, photographers, mixed-media and fiber artists.
LoCo Art Studios Art Show: September 26 & 27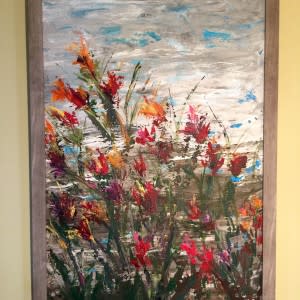 Located in the Shops at Dodona, 312 East Market Street, LoCo Art Studios is a hive of working artist studios using a wide range of mediums. The studios/galleries are open to the public for the show and sale and will feature artists working in various mediums as well as live demonstrations, great music and food!
Art in the Pink Box Park: September 26th & October 24th
The Middleburg Arts Project is all about the arts in Middleburg and the surrounding communities. From main street Middleburg to The Plains to Millwood, you can find what's happening with the arts right here. The Art in the Pink Box Park is a great display of Loudoun art!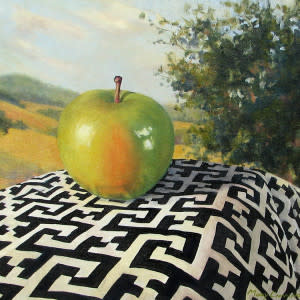 72nd Annual Waterford Homes Tour and Craft Exhibit: October 2-4
Join us for Virginia's oldest juried crafts fair, held throughout the National Historic Landmark Village of Waterford, which was founded by Quakers in 1733. The fair offers historic homes tours, 160 juried heritage craftspeople with hands-on demonstrations, activities for children and traditional music .
Art in the Foothills: October 24 & 25
This spectacular juried exhibit and sale of professional and amateur artists will show the beautiful art that Loudoun has to offer while benefiting the retreat for military and veteran wellness.
5th Annual Catoctin Holiday Art Tour: November 14 & 15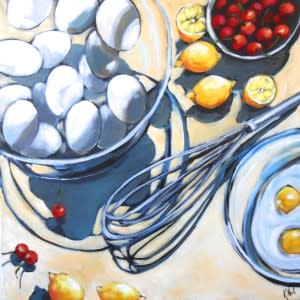 Join twenty-one artists in eight Lovettsville studios for a weekend of beautiful scenery, friendly folks, and local art. This driving tour leads visitors down western Loudoun's prettiest country roads, to homes and studios in the thriving artists' community of Lovettsville. Visitors meet the artists where they work and have the opportunity to buy affordable art and gifts in advance of the holiday shopping rush. Many studios feature food and wine from local businesses as well.
The arts are alive not just in the fall; year-round visual art events, classes, gallery shows and public exhibits take place throughout Loudoun so make sure to visit often and see the great art that is coming. There are many galleries in Loudoun and you can find them here.