In case you haven't heard, April is Virginia Vineyard Month. As spring rolls in and the vines start to bud, it is the perfect time to visit Virginia wineries, take in the beautiful views and, of course, try delicious Virginia wine. We may be a little biased, but we think the best Virginia wine is grown right here in Loudoun County. Now, I could tell you that there are over 40 wineries and tastings rooms in Loudoun with unique experiences and beautiful views (all of which are true), but what I should really be telling you is what you will be tasting when you get there. Whether you are a seasoned wine taster or newly discovering the flavors, you are probably familiar with several popular varieties of grapes of wine. As you visit your favorite Loudoun wineries this month, or any other month, keep your eye out for some of Loudoun most popular grape varietals: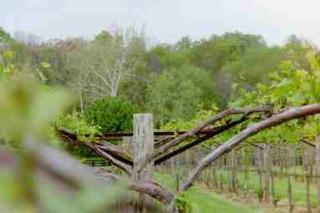 Chardonnay: A medium- to full-bodied dry white wine with fruit characters of citrus, apples, pear, or tropical fruits. When barrel-aged, characters of vanilla, butterscotch, and toasted oak are present.
Cabernet Franc: A medium-bodied red wine known for its spiciness and herbal characters. Flavors can include black pepper, cinnamon, currants, mint, and leather.
Cabernet Sauvignon: A tannic, medium- to full- bodied, tannic, dry red wine with complex flavors that present as currants, green olives, herbs, and bell peppers – with a hint of mint and leather.
Chambourcin: This French-American hybrid grape can give its wine a dark color but is surprisingly light tasting. In fact, this wine makes many white-wine drinkers converts to red.
Merlot: A medium- to full-bodied dry wine with strong flavors in the front and a soft finish. Flavors can include black cherries, anise, blueberry and, and plum.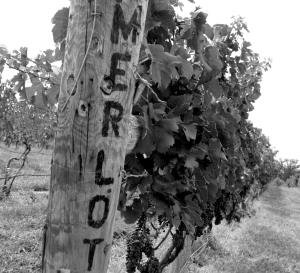 Norton: A native Virginia grape that is dark in color. Its fruity flavors may include plum and tart cherries.
Viognier: Condrieu, in the Northern Rhone Valley, is the home of the Viognier grape. Neglected there until recently, Viognier has found a happy home in the Old Dominion – especially Loudoun County.
We hope that you #FindYourVine in Loudoun's wine country. Share your memories with us by using #LoveLoudoun