It's a warm Saturday evening in a historic Loudoun downtown and the street is alive.  Shoppers are carrying bags out of designer stores, strolling couples are peering into boutique windows and at sidewalk tables set safely apart on either side of the road, diners are sipping cocktails and chilled glasses of rosé, savoring oysters and cheese plates. While it looks like a fashionable neighborhood in Paris or Rome, it is in fact King Street in Leesburg.
In July 2020, at the height of COVID, the Town of Leesburg passed the "Temporary Sidewalk Dining Program," to assist King Street restaurants struggling due to restrictions on indoor seating. The program allowed for the closing of King Street between 3.30pm and 10pm on Fridays and Saturdays, and for restaurants to put tables on the pavement 6 feet apart, turning the road itself into the sidewalk.
What began as an experiment on Friday July 31st, has been transformative, turning the historic commercial strip into an elegant cosmopolitan precinct that is drawing visitors from all over Loudoun and beyond. While restaurants have benefited, it has also driven shoppers to flagship King Street stores such as Brick & Mortar and 27 South Interiors.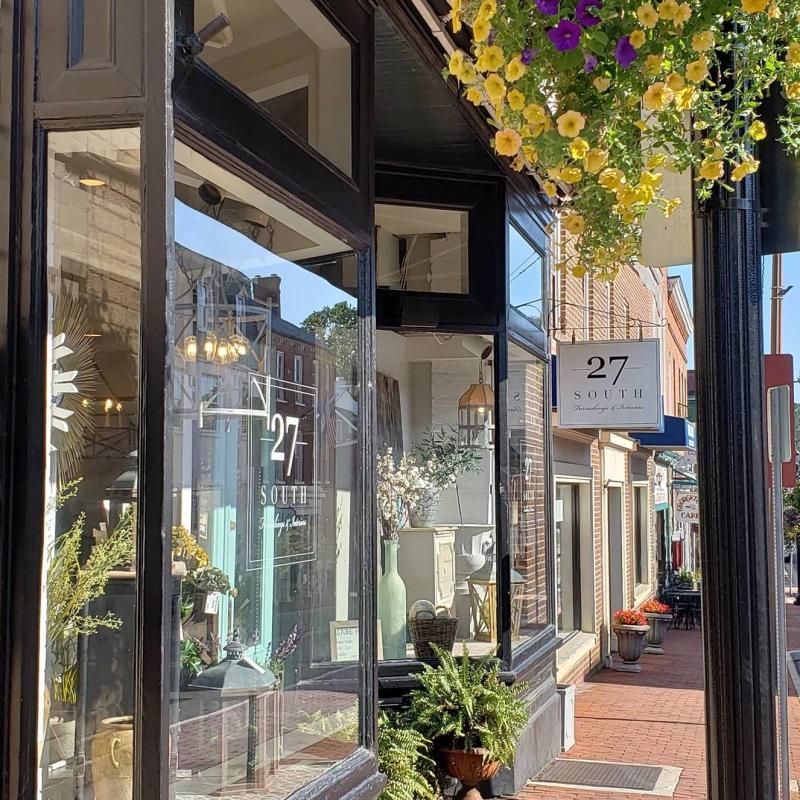 "I'm normally in the kitchen but I stepped outside last Saturday and was amazed," said Tim Rowley, chef at King Street's popular Wine Kitchen, which has been able to double its capacity with sidewalk tables. "My wife and I were in Italy a while ago and I felt as if I was back there. It wasn't crowded or loud - it was more of a quiet, sophisticated ambience – very European."
Wine Kitchen owner Jason Miller was one of the driving forces behind the street closure.
"Not only does it allow for all the restaurants to have some extra capacity, it has changed the dynamic downtown," said Miller. "It's been so successful that I approached the town about extending it through Sundays."
Indeed, while the program is set to end on October 24, Russell Seymour, Director of Economic Development for the Town of Leesburg, hopes it can be extended. 
"Given the positive impact that it's having on our business community, I would like to see the town consider extending the timeline past October."
Downtown Leesburg is not the only part of Loudoun seeing something of a chic, urban makeover.
In Lucketts, The Foundry, a vintage British-inspired furniture, lighting accessories and men's clothing store, opened in July in a low-slung building next to the famous Old Lucketts Store. For years The Foundry had been a staple of Washington, DC's trendy H Street, but owner Yvette Freeman, who has a house in the area, jumped at the chance to relocate to Loudoun.
"I still love D.C. but Loudoun is so hip and fun," said Freeman. "There are all the wineries and breweries to send guests to and so many small businesses opening, which is bringing a great creative synergy. We all work together and feed off each other."
Freeman spends several weeks a year sourcing antiques and other items for her store from Italy, France, Spain and the UK, including famous leather Chesterfield sofas, and her shop would not be out of place in fashionable West London.
What of all her customers back in the capital?
"Our DC following has been great," she says. "They come out here and make a day of it. They shop with us, then go to Vanish for a beer, grab lunch at Roots and then to downtown Leesburg."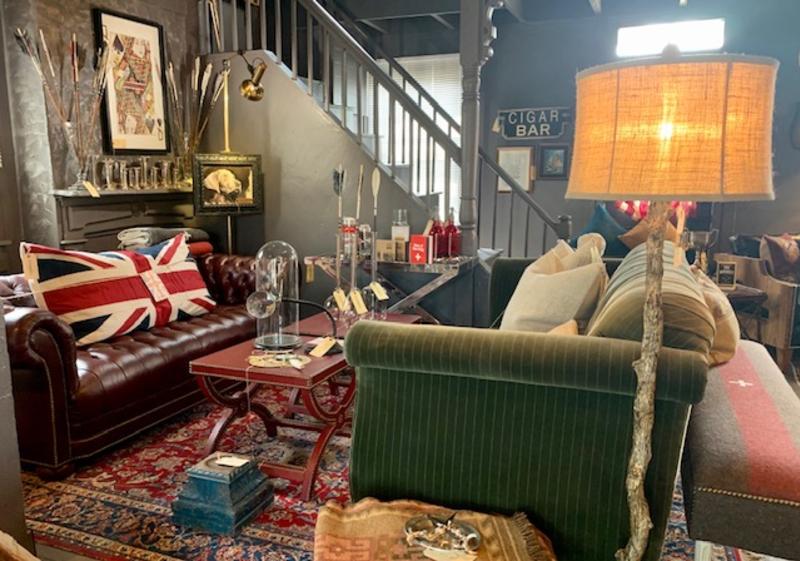 Over in Middleburg, Knead Wine, a unique boutique wine shop and takeout gourmet pizza concept of Loudoun transplant Jarad Slipp, opened in August. Slipp, who has worked in Michelin Star restaurants in London and New York and was Restaurant Director of CityZen in the Mandarin Oriental in DC, is more than happy in horse country.
"From the day we opened, business has been insane," he said. "Everyone just came out of the woodwork."
While Loudoun may be famous for the quiet life, parts of it are clearly giving the city a run for its money.
Come see for yourself!
Editor's Note:
Since this blog appeared the Town of Leesburg has expanded the Outdoor Dining Program to three days a week, including Sundays, and extended the program until November 8th.