Let the good times roll!
Celebrate the 50th anniversary of
"Virginia is for Lovers" in Loudoun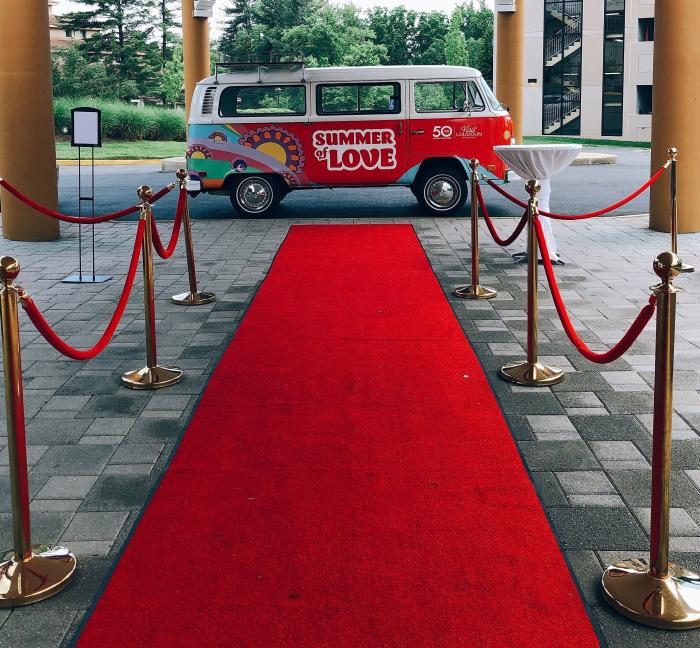 1969-2019: It's been a ~groovy~ 50 Years of Love in Virginia! That's why we're headed out all around Loudoun on our Summer of Love Tour from June through August 🚐
Come meet us at our Tour stops! You'll find us recreating Woodstock, kicked off by a five-course, locally sourced, family-style, farm-to-table Dinner Under the Stars ✨😋🎶 Meet us out on Strawberry Fields Forever or under the sun in a Peach Daze. We'll be dressing in our summer best for an evening of Polo, tasting our way through Leesburg, Virginia and swinging to sweet tunes at our Summer of Love Music Festival 🎸
🎟️ Kick off the #LoCoSummerOfLove right at Woodstock in the Gap's Dinner Under the Stars! 🎟️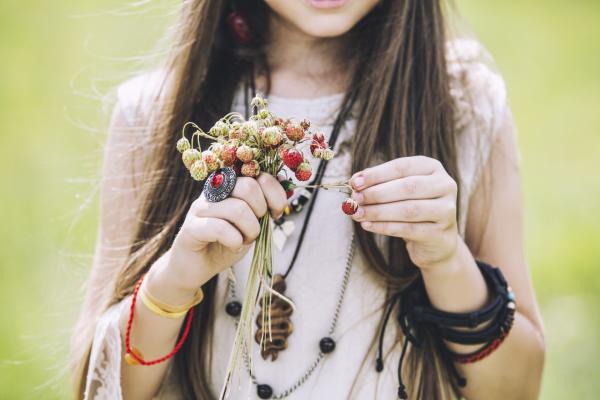 Want to come along for the ride?
Bring your friends, bring your family and we'll bring the fun — 'cause Loudoun's going on tour for a summer you'll L-O-V-E ✌️ We'll see you in Loudoun, lovers! 💜
Summer of Love Tour Stops

Strawberry Fields Forever

Wegmeyer Farms
Nothing is real… except our love for one of everyone's favorite gifts from Mother Nature — strawberries! Indulge in fresh berry picking and fun activities for the whole family. Tying in this Beatles classic, this event will highlight our amazing local produce offerings while providing a true fun-on-the-farm experience for attendees!

Fitness on the Plaza

One Loudoun
Show your body some love and join us for a funky-fit 60s & 70s themed workout on the Plaza, led by The Fitness Equation. Costumes are encouraged!

StageCoach Tailgate Party

StageCoach Theatre
Take us back to simpler times...grab your neighborhood gang and join in on a tailgate-themed block party to kick off the summer and celebrate StageCoach Theatre Company's 8th anniversary! Break out the food trucks & sidewalk chalk! *Please note that products from food and beverage vendors will require purchase.*

Educational Panel Discussion on Loving v. Virginia

John Wesley Church in Waterford
A day dedicated to love? Count us in! The Loudoun Freedom Center and Waterford Foundation Inc. will lead an informative panel discussion on the history and impact of the U.S. Supreme Court's landmark decision to allow interracial marriages via the case of Loving v. Virginia. The moderator is Dr. George P. Banks.

The Love Bug Movie Screening

Lovettsville Town Green - Walker Pavilion
Calling all VW enthusiasts to B.Y.O.B. (Bring your own Bug) for a car rally in the town square! Stay for a screening of 1968's "The Love Bug" movie, beginning at dusk at the Walker Pavilion. Don't miss this chance to take a photo with our Summer of Love tour bus, PLUS one of Virginia's official LOVE signs!

Town of Leesburg 4th of July Parade

Downtown Leesburg
Start the holiday by showing love for our country at the annual Independence Day Parade, held through Historic Downtown Leesburg beginning at 10 am. The parade will start at Ida Lee Park, travel down King Street and conclude at Fairfax Street.

Town of Middleburg 4th of July Celebration

Middleburg Community Center
Continue the fun at the 4th of July celebration at the Middleburg Community Center! Activities, food and fireworks will be provided with the parade kicking off at 6pm. Stick around for a Yankee doodle dandy ol' time!

Vintage Flea Market

The Old Lucketts Store
Follow the tour bus to our stop at one of Loudoun's most iconic antique stores. With tents and buildings full of rustic, hip finds, this truly is a one-of-a-kind shopping experience. Plus, explore the beautifully staged Design House to get in full inspiration mode. What better way to celebrate 50 years of love than with finding treasures from the past!

Purcellville Wine and Food Festival

Dillion's Woods at Fireman's Field Center
Savor the flavors of summer at the Purcellville Wine and Food Festival! Enjoy good food, great wine and even better company! Wineries and vineyards will be sampling a wide array of varietals helping you taste and learn about each one. Bring the whole family and enjoy the beautiful outdoors and all that this event has to offer. With dozens of vendors including artisans, wineries and food options, our Tour Bus will fit right into the bustling crowd! *Please note that attending the Purcellville Wine and Food Festival requires an admission fee.*

DC 101 Thirstday on the LoCo Ale Trail

Ocelot Brewing Company
The soundtrack to our Summer of Love is rock 'n roll, baby! Join Roche and DC101 for a Thirstday live broadcast at Ocelot Brewing Company in Dulles, VA. Try their latest craft brews on tap and come hang with Roche from DC's Alternative Rock Radio Station. Don't forget to collect a stamp on your LoCo Ale Trail Beer Passport!

Demonstrations & Guided Tours

Aldie Mill Historic Park
Built between 1807 and 1809, the Aldie Gristmill was once the largest factory of its kind in Loudoun County - talk about a blast from the past! Don't miss this chance to see the mill's 200 year old waterwheels back in action with grinding and groovin' demonstrations and guided tours of this iconic site.

Polo in the Park

Morven Park
On the Summer of Love tour, we're celebrating an endless summer at "Polo in the Park" where EVERYONE is invited to come out in your most FUN "Lilly Pulitzer or Louder" outfits. You can even shop your favorite Lilly Pulitzer looks at an on-site pop up, provided by the Tysons Galleria Lilly Pulitzer store! Plus, capture your favorite Summer of Love memories with pictures in front of our Tour Bus and a special Lilly Pulitzer photo op backdrop. See you at Morven Park!
Community Camp Out

Algonkian Regional Park
Who could resist an opportunity to sleep beneath the stars?! Immerse yourself in nature with a guided hike before settling into your tents for the evening. Registration for overnight camping is $10/person, but everyone is welcome to join for the earthy activities! Please remember to bring all your own camping supplies. Tree-hugging most definitely encouraged. *Please note the $10 per camper charge for overnight stays.*

Peach Daze Fuzztival

Great Country Farms
August means it's prime peach-picking time in Loudoun! This stop is at Great Country Farms' famous Peach Daze Fuzztival. The Fuzztival includes a peach pancake breakfast, peach eating contest, family water games and live music. Our tour bus will be there to help celebrate this peachy keen season in all its fruity bounty! *Please note that attending the Peach Daze Fuzztival requires an admission fee.*

Taste Leesburg

Downtown Leesburg
Summer's all about good eats and groovy beats! Experience the flavors of Leesburg at this downtown festival. Enjoy food, beer and wine vendors as well as live music, artisan craft tents, demonstrations, karaoke and more! *Please note that samples are purchased at each vendor.*

Lindsay Volkswagen of Dulles Summer of Love Music Festival presented by iHeart Radio

B Chord Brewing Company
Keep the summer rocking on with Michael Glabicki of Rusted Root and his new band, Uprooted, headlining The Lindsay Volkswagen of Dulles Summer of Love Music Festival presented by iHeartRadio! Also performing at the event is a lineup of local musicians, singers, and songwriters including The Todd Wright Band, The Band - Changed and Hungry on Monday. Tickets are $10 in advance (Children under 2 are free) and $15 at the door with a portion of the proceeds benefiting Loudoun Hunger Relief. Bring a non-perishable food item for Loudoun Hunger Relief's food pantry for a chance to win a Summer of Love prize pack. Lineup: 1:30pm Hungry on Monday 3:30pm The Band – Changed 5:30pm Todd Wright Band 7:40pm Uprooted Featuring our Summer of Love beer by B Chord Brewing and Summer of Love wines by Tarara Winery. Food trucks, including Ford's Fish Shack, will be on site serving up tasty festival fare! Get ready for this rockin' festival and bring your lawn chairs, blankets, and peace signs! No outside food or drink allowed.
Oktoberfest

Lindsay VW of Dulles
The love doesn't have to end with summer, join us at Lindsay VW Oktoberfest! In addition to a car show, there will be plenty of Oktoberfest themed festivities and goodies including: Food Trucks, live music, games, raffles, and so much more!