It's always an amazing feeling when your favorite Loudoun brewery releases a new beer. If you are anything like me, you mark it on your calendar, RSVP on Facebook, invite all of your friends, dream about what that new brew is going to taste like and start counting down the days. Well, what if eighteen of Loudoun's breweries were all releasing beers on the same day? Welcome to the 2017 LoCo Brewfest - the biggest release party of the year. Get your tickets and come to Loudoun Station on Saturday, May 13th for this incredible experience. Here's everything you need to know about this beer festival:
The Breweries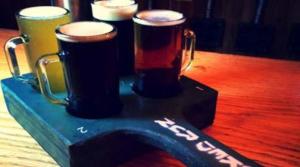 Eighteen of the LoCo Ale Trail breweries will be at the LoCo Brewfest pouring delicious brews for your drinking pleasure. These breweries range from farm breweries to industrial sites, newly opened to seasoned favorites and everything in between. Guests will also get to taste beers from Solace Brewing Company and Black Hoof Brewing Company - two breweries in Loudoun that aren't even open to the public yet! Other great breweries include Adroit Theory Brewing, Corcoran Brewing Company, Crooked Run Brewing, Lost Rhino Brewing Company, Old Ox Brewery, Vanish and more. Check out the website for a full list.
The Beers
The LoCo Brewfest will be home to more than 40 beers! Breweries will be bringing one or two crowd favorites along with a new and special beer that will be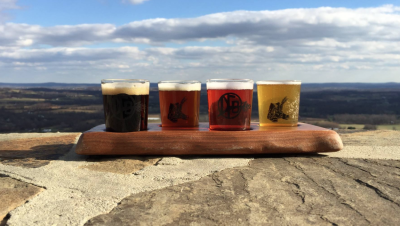 released at the festival. By attending this festival, you will be the first to sample the newest beers on the LoCo Ale Trail. Some of the new releases will include Barnhouse Brewery's Hefe Weuizen, Belly Love Brewing's Unitard-462 IPA, Dirt Farm Brewery Tart 31 Cherry Ale, Solace Brewing and Ocelot's Collaboration Patiently Waiting IPA, Old 690 Brewing Company's Strawberry Blonde and many others. Check out the website for a current list and keep checking as we update!
The Food
Loudoun Station is Loudoun County's new downtown with an eclectic mix of restaurants all nestled among the future home of the Silver Line extension. Many of Loudoun Station's restaurants will be serving delicious food at the LoCo Brewfest. Grab burgers from Burger 21, pizza from Firenza and other delicious bites from Basil Leaf, Blackfinn Ameripub, Famous Toastery and The Zone. The Zone will also be hosting cornhole for adults and games for the younger crowds within the festival!
The Music
The Darby Brothers will be serenading guests all afternoon at the LoCo Brewfest. Five brothers, from three different mothers, thrown together in a life journey to inspire and speak through music. They grew up together, went to school together, hang out together and share a passion for great music. Enjoy the sounds from The Darby Brothers as they recreate epic songs from Journey, Zeppelin, Boston, Guns n' Roses, Tom Petty and other favorites. 
The Tickets
Don't wait! Get your tickets now. All tickets will include entry to the festival, a commemorative tasting glass and five 5oz pours. If you're looking for an exclusive experience, get a VIP ticket which will grant you entry to the festival one hour early, access to the VIP tent and five food tickets. Let's not forget about those special Designated Drivers or non-drinkers. Their discounted ticket gets them all the root beer they could imagine! Kids are welcome and ages 12 and under are free. Additional beer tickets will be on sale for $2 each and food tickets will be available for purchase. Find out everything about the LoCo
Brewfest on the website! 
We can't wait to see you on Saturday, May 13th at Loudoun Station to celebrate all of the wonderful breweries and delicious beers available on the LoCo Ale Trail!