Photo Cred: @larablackin

It's that time of year when Christmas trees are tied tightly on top of cars and you can't go a few miles without seeing Christmas tree stands alongside the road. If that doesn't get you into the holiday spirit, maybe the scent of a freshly cut fir tree does; it must be one of the greatest smells on earth! If you're interested in cutting down your own tree [what a neat family tradition!], we've compiled a list of some great places to do so in Loudoun County!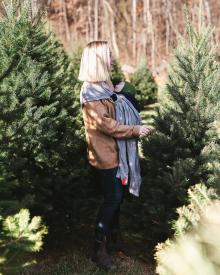 Located in Bluemont, Virginia, Snicker's Gap Christmas Tree Farm is one of the largest and oldest Christmas Tree Farms in Loudoun.  The Wolff family has been growing beautiful fir and spruce trees for more than 37 years. Not only do they provide a saw, plenty of rope and assistance, but they also offer complimentary hot cider- perfect for a chilly day of tree searching!  Wagon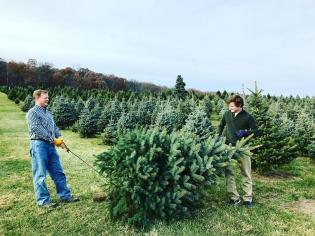 rides are also available for you and your tree. For ease of transportation, assistants will shake and bail your tree and firmly tie it to your vehicle. While visiting, grab a snack at Finn's Snack Shack which offers hot chocolate, candy, soft drinks, hot dogs and pretzels. Bring the entire family and your four-legged friends!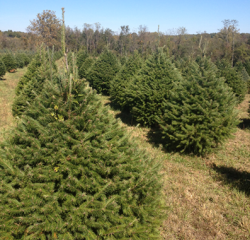 Pick your own tree, bring a picnic lunch and enjoy the beautiful scenery at Middleburg Christmas Tree Farm. Offering Norway Spruce, Colorado Blue Spruce, Douglas Fir and Concolor Fir, Middleburg Christmas Tree Farm has a large variety to choose from.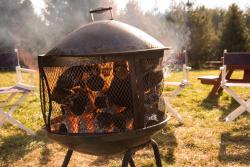 Wagons and saws are available for each visitor and assistants are available to help you measure and load the tree onto your vehicle. Before or after selecting your tree, enjoy relaxing by the cozy fire pit. Known as the oldest and largest Christmas Tree Farm in Loudoun, this farm has plenty of space for the family to enjoy! Don't forget your four-legged friend; they are welcome too!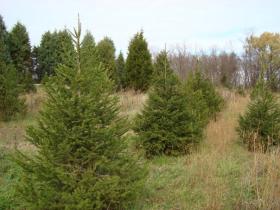 Ticonderoga Farms offers pre-cut and cut-your-own trees including Fraser Fir, White-Scotch Pine and Red Cedar. Located in Aldie, Virginia, Ticonderoga also provides fun for the entire family with daytime farm attractions, photo ops, hayrides,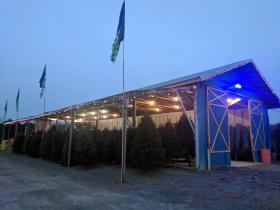 a winter festival of lights and fire pits. Assistants conveniently provide saws and will shake, bale and secure the tree for a safe ride home. Ticonderoga started as a Christmas Tree Farm more than 55 years ago and offers a quaint store, providing local goods for all visitors!