November has arrived, which means that Thanksgiving is just down the leaf-strewn road, and Americans everywhere will be celebrating our collective gratitude the best way we know how… with huge amounts of food.
Before you whip yourself into a frenzy over menu planning, consider responsibly raised and locally-sourced ingredients from Loudoun farms. We're sharing a whole cornucopia of high-quality Loudoun Made, Loudoun Grown goods you can hunt and gather from all around our county to complete your Thanksgiving. Because, when you think about it, the best way to show appreciation for the bounty of this land is through supporting the products we have directly at hand.
Whether you live in the D.C. area or are in town for the holiday, look to Loudoun County as your ultimate resource for a locally-sourced Turkey Day, including everything from tablescape décor to the big bird itself. 
However you celebrate the season of gratitude, we hope you'll decide to take Loudoun home for Thanksgiving. Just read on, relax, and get ready for a local Loudoun Thanksgiving…
Thanks to this guide, it's all gravy, baby!
Appetizers
When dealing with a meal as iconic as Thanksgiving dinner, you know expectations are high. Appetizers set the tone for the entire meal, which means love at first bite is always the goal. Our go-to crowd pleaser? Let's just say… cheese. Ah, yes, the ever appealing cheese platter ⁠— the simplest and most perfect gateway to a food coma at any all-American feast. Make a great first impression with these favorite fromagiers: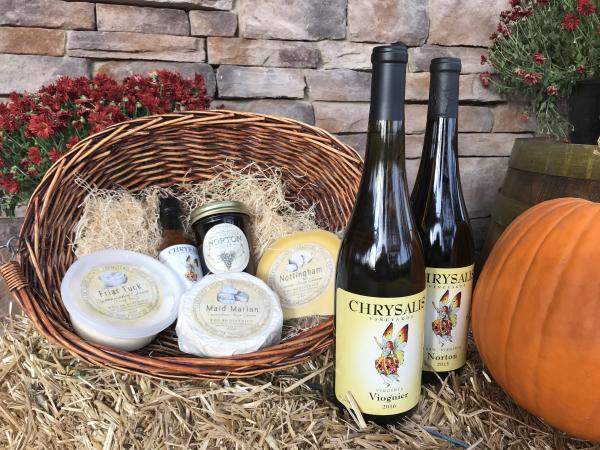 Photo via Chrysalis Vineyards at the Ag District
Turkey
The centerpiece. The big kahuna. The unquestionable star of Thanksgiving, a holiday dedicated to rejoicing in all that we have and appreciating the good in our lives. So, naturally, the last thing we'd want is for cooking stress to steal from that merriment. The easiest way to ensure a good-vibe Thanksgiving is a turkey triumph, which is simpler than you think: just start with the highest quality poultry. Whether you roast or deep fry, local, happy turkeys taste phenomenally better than the alternative. With turkey worry removed from the cooking equation, the only thing left to worry about is who gets the honor of carving.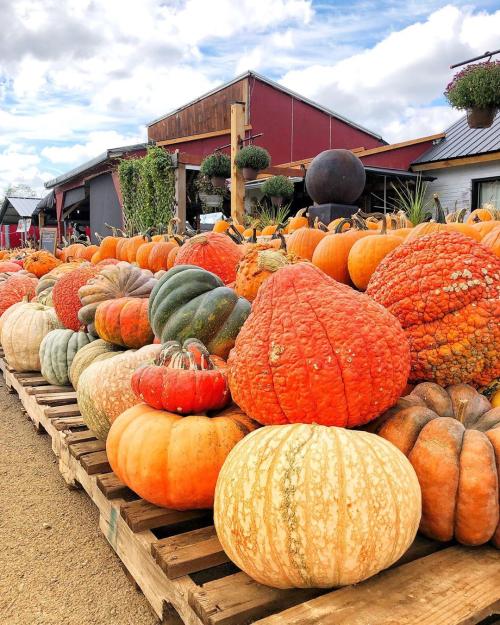 Photo via @lower48tradingco
Sides
Yes, the turkey is the heart of Thanksgiving dinner. But, can we all please admit that often the real MVP can be a side dish?! Mashed potatoes, green bean casserole, homemade stuffing — where would we be without these classic accompaniments to the big bird? Slide some of these sides into the Thanksgiving shuffle, and you may just get a standing ovation.  Plus, season to perfection with Aromatic Spice Blends' quintessential mixes, including pumpkin spice and everything nice. Everyone has their favorite, and Loudoun's farms can help you curate a table laden with excellent ingredients. From fresh produce to ready-made sides, you'll soon discover that Loudoun County can dish it out.
Drinks
While we mostly focus on food at Thanksgiving, let us not forget the importance of the drinks. Beverages supplement the day with the tasteful accents that elevate each bite. For example, maybe you rely on locally-roasted coffee to open your palate for a day of full-bodied flavors (hello, Java Jen's Coffee Roasters and Catoctin Coffee Company). Maybe your football team plays better when you're cheering (and cheersing) with local brews! Maybe you just cook better with a wine glass in one hand. Luckily, craft beverages are kind of "our thing" in Loudoun County. Whatever special reserve you sip to celebrate, trust DC's Wine Country and the LoCo Ale Trail to make yours a very happy Thanksgiving.
Dessert
Given the richness of Loudoun County's dessert scene, we live by the law of abundance — especially during the holidays. Everyone knows that parting is such sweet splendor when you end Thanksgiving on a pie note. But, who says you can't also have handcrafted chocolates and home-made cupcakes and internationally inspired pastries at your all-American dream meal? Enjoy every flavor of fall with these Thanksgiving treats… go ahead and start loosening your belts now.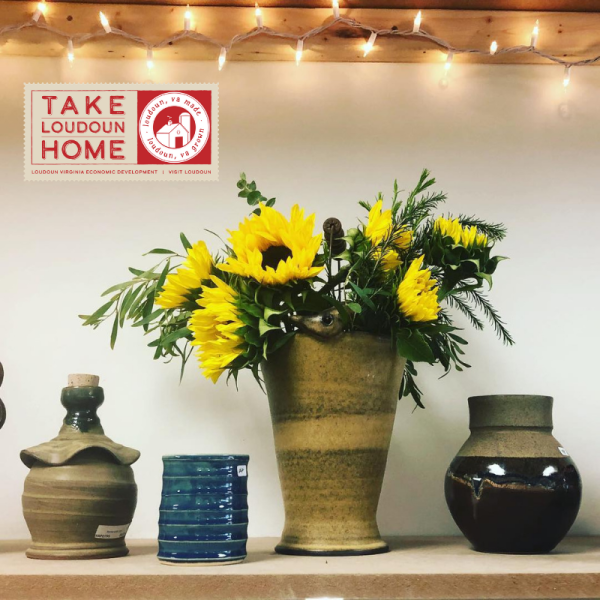 Photo via @amymansonpottery
Table Décor
Let's be honest: although we can't exactly put our finger on it, there's something about being surrounded by fall décor that makes the Thanksgiving meal taste better. Rustic pottery, seasonal bouquets, weathered wooden votives — these types of autumnal adornments create that cozy ambiance we're all after. Feature or gift these Loudoun makers this Thanksgiving to achieve either "host with the most" or "best guest" status.
Farm-to-Table Restaurants
Sometimes, wrangling together 16 members of your extended family under one roof is hard enough — let alone the challenge of cooking them a multi-course culinary experience. You may feel obligated to serve them an epic, 100% homemade meal. You may feel guilty for considering the golden possibility of eating out instead. Release that guilt, reader. Because, guess what? Loudoun County is home to plenty of incredible farm-to-table restaurants serving up meals that taste just like tradition. This Thanksgiving, if you need a fail-proof way to have enough for third helpings at no additional effort to you, simply turn to these true holiday heroes:
Local Outings
After a few days of quality time with all your loved ones gathered inside, the atmosphere can sometimes naturally progress farther from "snug" and more toward "cooped." Catch our drift? Cure your cabin fever over Thanksgiving weekend with a couple pre-planned outings. Whether you're in search of family-friendly activities or Small Business Saturday shopping, Loudoun adventures are your salvation from stir-craziness.