This week is Virginia Cider Week and lucky for you, Loudoun has 3 cideries to help you celebrate this special occasion! Also, this Friday, November 17th is National Take a Hike Day and I'm here to tell you that Loudoun has A LOT of beautiful parks to help you take advantage of this annual event! Why not take a hike and enjoy some cider this week? It's the perfect time to do so! Read below for more information on cideries and the best places in Loudoun to take a hike. Don't forget to use hashtags #LoveLoudoun, #CiderWeekVA & #NationalTakeAHikeDay to share your fun.

Cideries
Corcoran Vineyards & Cider: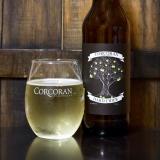 Corcoran is a family-owned 120 acre vineyard & cidery located in Waterford, VA. With five hard ciders to choose from, Corcoran offers a variety: off-dry, fuller-bodied, sweet, crisp and refreshing. All cider is carbonated, gluten free and no sugar added. Enjoy your ciders in the quaint 1750s restored log cabin tasting room.
Mt. Defiance Cidery:  Located in Middleburg, Mt. Defiance creates handcrafted, small batch, classic and craft ciders.
Offering traditional farmhouse blends of dry cider and single variety flavored ciders, every season brings different flavors! The style can be described as "eclectic and accessible"- ciders to suit wide varieties of tastes!
Wild Hare Hard Cider: A boutique, micro-cidery tucked into the foothills of the Blue Ridge Mountains,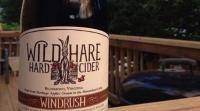 Wild Hare offers unique ciders laced with character and dimension using a traditional fermentation process with some modern twists. From citrus cider to dry cider aged on oak and chestnut staves, this cidery offers a very distinctive tasting experience!

Hikes in Loudoun
Banshee Reeks Nature Preserve: Located in Leesburg, this pesticide-free, 725 acre nature preserve offers rolling hills along Goose Creek, ensuring visitors a memorable experience. All plants, animals, habitats and cultural resources are protected due to the Nature Preserve designation. In 2016, goats from Willowsford Farm were guided through the preserve to manage unwanted vegetation by eating it- how neat?!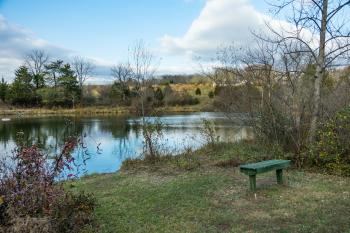 W&OD Trail: A popular 45-mile trail in Northern Virginia, the W&OD runs from Shirlington to Purcellville and offers a paved path the entire way. In Loudoun, you can catch the trail in Sterling, Ashburn, Leesburg or Purcellville. The former Washington & Old Dominion Railroad roadbed, this trail runs through urban heartland and the Virginia countryside- the best of both worlds! In Leesburg, stop off the trail to grab a delicious lunch or beverage!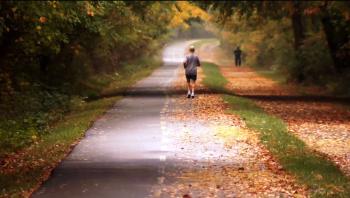 Algonkian Regional Park: Situated on the Potomac River in Sterling, Algonkian offers 838 acres of outdoor adventure with paved and natural surface hiking trails. The park includes natural wooded areas, open fields and beautiful views of the Potomac River. Bring the dog, or children! Here you'll find stunning sunrise and sunset views, lots of wildlife and peaceful scenery.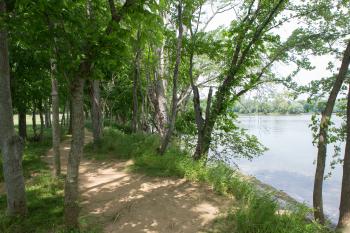 Red Rock Wilderness Overlook: Enjoy winding, authentic nature trails and wooded areas at Red Rock Wilderness Overlook in Leesburg. Here, you'll find several historic buildings and numerous varieties of native plants and wildlife. Climb to the overlook to take in panoramic views of the Potomac River and distant foothills. This "out of the way" park offers peace and tranquility from the hustle and bustle surrounding it.