I know what you're thinking. "Didn't I see that sign back in Leesburg?" "I didn't have that much to drink." "Why am I seeing double?". Don't worry. You aren't going crazy and you aren't seeing double. Crooked Run Brewing now has two locations on the LoCo Ale Trail. After 3 years in business, Crooked Run Brewing's popularity outgrew their first location in Downtown Leesburg and they expanded into their new facility. The story of success is one for the books.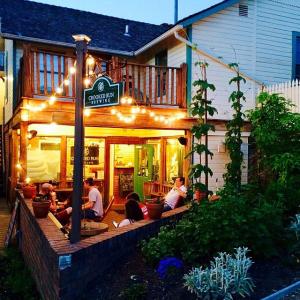 Crooked Run Brewing opened their doors in 2013 in Downtown Leesburg's Market Station. Brewers and owners Jake Endres and Lee Rogan were just 25 years old at the time making them the youngest brewery owners in the state of Virginia. The tiny three-barrel nanobrewery gained a strong following for their distinct and delicious beers like the Verdant Force IPA, Shadow of Truth Black Tripel and Peach Habanero Storm. After three years of incredible success, growing popularity and countless awards (one of the most recent ones being a gold medal at the World Beer Cup for their Supernatural Saison), Crooked Run Brewing realized that their small brewery wasn't enough and began the process of opening their second location.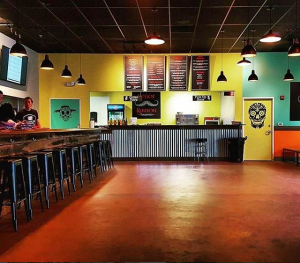 Crooked Run Central had the grand opening event on March 18th. The second location is a 6,800 square foot brewery on the LoCo Ale Trail which is home to a 2,000 square foot tasting room and a taco restaurant. Yes, you heard me correctly. Crooked Run Central is not only the second location for the brewery, but also the second location for Senor Ramon Taqueria, another Leesburg based business. Crooked Run Central will feature a rotating selection of new beers to come as well as customer favorites like the Red Kolsh. With all of this new room for activities (please tell me you get that reference), Crooked Run Central will be hosting more events like Bingo & Brews, vinyl nights, open mic nights and more. Even though this location is still new, Crooked Run Central has carried on the legacy of that original Leesburg location.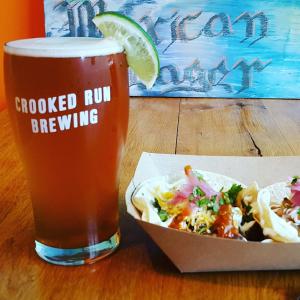 Crooked Run Brewing in Downtown Leesburg will still be open to guests and will focus on producing sour beers, but will be serving all styles on tap. Make sure to check both of these new locations on the LoCo Ale Trail out soon and congratulate Jake and Lee on their continued success.