If you've been following us on Facebook, then you know that this summer we're sharing what some of your favorite Loudoun personalities love about living here in our #LoveLoudoun series. We recently caught up with Angela Nuñez, Loudoun's original Horse Yoga Girl! Angela teaches and practices yoga on horseback, an exercise relaxing for the horse as it is for the student. But it's not all horseback riding for Angela. When she's not teaching or riding, you'll find her enjoying Loudoun's quaint villages and towns.
 "Middleburg is an amazing little town with shops selling local food and artisanal products," Angela says. "I've loved living there."
Whether you're planning to explore Loudoun County on horseback, your bike, in the car or on your two feet, the towns and villages you'll discover capture the spirit and heritage of Loudoun's corner of Virginia. Here are a few places to mark on your map: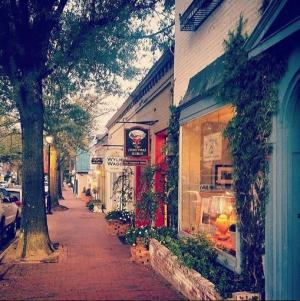 We know it's Angela's favorite, and she's not alone. Middleburg has long been considered the Horse and Hunt Capital of Loudoun County. It's hard to not get lost in its tack shops, art galleries, and antique shops. Get a unique equestrian history lesson at the National Sporting Library and Museum and if you're hungry, the Red Fox Inn & Tavern is Virginia's oldest tavern, established in 1728.
Our first village on the list, Lucketts is well known for its live bluegrass music and the Lucketts Fair, which kicks off the fall season in Loudoun. If you only have time to explore one place here, try the Old Lucketts Store. It has three stories of interesting treasures and used to be the village's old post office! But if you have time to squeeze in a few more stops, make sure to try craft beer on the LoCo Ale Trail at Vanish or get a sip of vino at Fabbioli Cellars.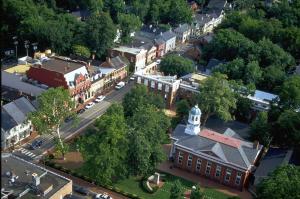 Home to the Loudoun Museum and Morven Park (Governor Westmoreland Davis' Mansion) and more, Leesburg is one of our favorite spots for history. The timeless town center here is packed with antique shops and galleries, and the outlets aren't too far away either. You'll definitely work up an appetite while exploring Leesburg's beautiful downtown. There are plenty of dining options like Delirium Café USA (the first US location of this Belgium franchise), The Wine Kitchen or King Street Oyster Bar.
The most contemporary structures in Hillsboro date to the late 1800's. With only about 100 residents, Hillsboro is Virginia's second smallest town. The loyal locals of this town love wandering the streets, admiring the historic homes and enjoying that small town feel. And when they're done, Hillsborough Vineyards and Doukenie Winery are just up the road serving great Loudoun wine.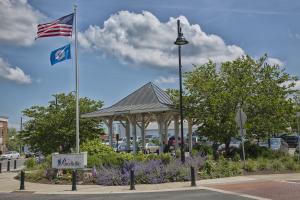 Purcellville is one of the friendliest towns in Loudoun County and is the home town of many Loudoun locals. Take a step back in time as you walk through the century old town and if you're lucky enough you might be visiting during the wine and food festival in July. If you miss the festival, don't worry. You'll always have easy access to plenty of wineries and craft breweries too. 
From horseback havens to historic inns and restaurants, a stop in the towns and villages of Loudoun enhance any tour through the county. Make sure to save some time to try out a new favorite restaurant or browse the antique shops to get the real local experience and, as always, make sure to share your experiences with us by using #LoveLoudoun