My Fall Sundays are reserved for football with family and friends, but it was a Wednesday and I hadn't figured out what to do with the rest of what was slated to be a beautiful weekend. As someone who likes taking risks and will try almost anything once, I came across the Zip & Sip with Old Ox Brewery at Empower Adventures. An activity where I could zipline AND drink beer? It seemed too good to be true. I was in. I got some friends together, signed up and started counting down to this amazing experience I knew I wouldn't forget.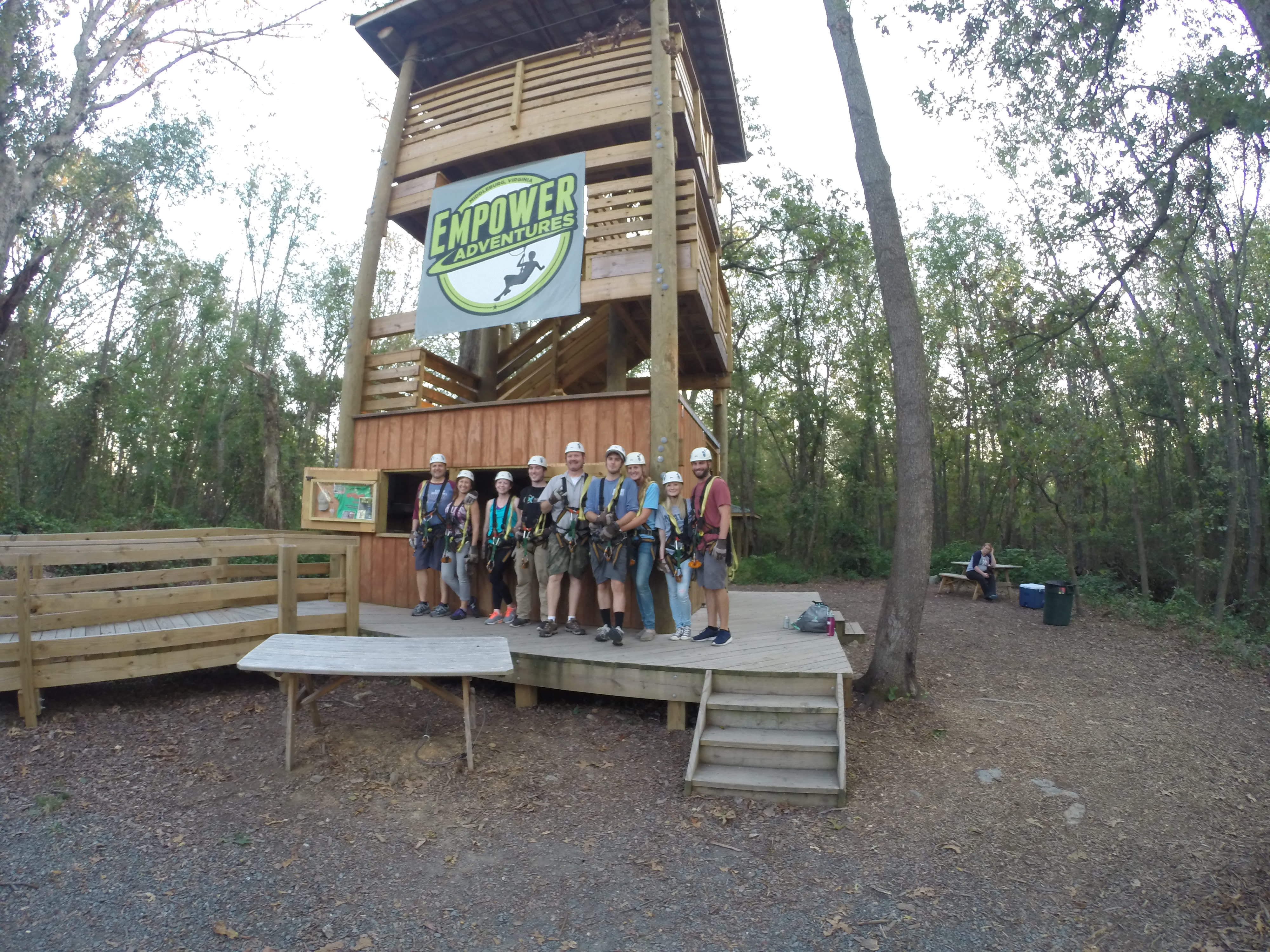 Friday finally came and I made my way over to Salamander Resort & Spa. I was greeted by Empower Adventures staff, looking very intimidating with all of the gear, harnesses and helmets on I might add, and some brewers from Old Ox Brewery who immediately became my favorite people when I saw that they had the beer :)
We were taken to the "Tower of Empower" and equipped with gear as the instructors told us about the 5 ziplines ranging from 275 to 670 feet in length and 2 adventure sky bridges. A little nervous and excited, we made the trek up the Tower of Empower to go on our first zip. As Empower says, "it only takes two seconds of courage." One second to pick up your left foot; one second to pick up your right, and you are on the way down. So, that's exactly what I did.
I lifted up my feet and started flying through the tress with the sun setting on the horizon, the wind in my face and this weightless feeling. I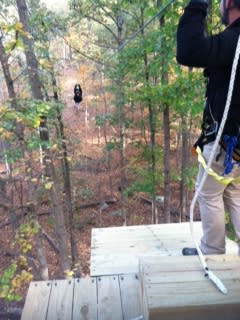 came into the end platform with ease (I only flew into the instructor once) and all I wanted to do was get on the next line. But, before I could do that, I had to make my way across the suspension bridge. The instructors promised not to "Indiana Jones" us by cutting the rope when we were halfway across, but I still had to sneak some glances back just to make sure. I finally made it across and kept going.
While the ziplining experience would have provided enough excitement for the night, it was made even better because the brewers from Old Ox Brewery were on the tour with us! As we were zipping through the tress, they were teaching us about the brewery, LoCo Ale Trail and craft beer in general. When asked about why we should visit the brewery, they responded, "Well if you like award-winning beer and sitting on comfy couches, Old Ox is the place for you."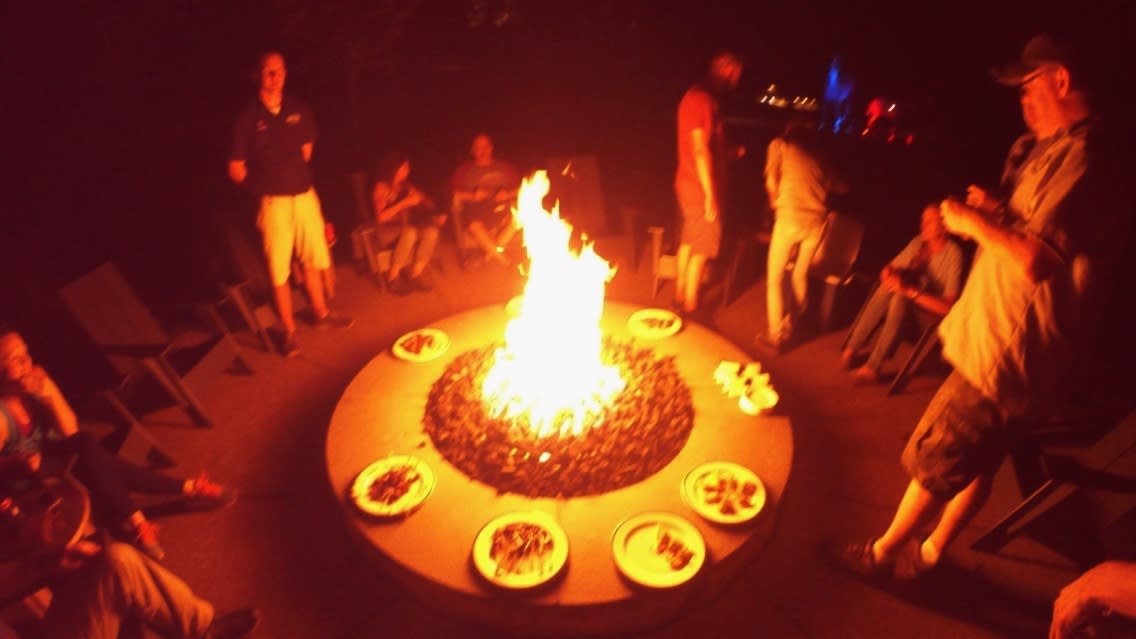 We survived the ziplines and bridges and as we came to the final stop, everyone was laughing, congratulated each other and we were ready for beer. We headed to the beautiful fire-pit at Salamander Resort & Spa where Old Ox had a cooler stocked full of everything from their classic Golden Ox to the newest Oxtoberfest (see what they did there). We learned about the history of the brewery, the process of beer making, the new and exciting things happening on the LoCo Ale Trail and so much more as we sat around the fire on a perfect Fall evening with great appetizers provided by the resort.
It was an incredibly unique experience that I want to repeat again. Empower Adventures and Old Ox Brewery set the bar for the next Zip & Sip event. Make sure to check out their website for other great events like moonlight tours, zipline cornhole and more. And, don't forget to make your way to Old Ox Brewery to visit with the brewers and try some great brews.