This Mother's Day – Sunday 10th – is going to be somewhat different. With Loudoun still on COVID-19 lockdown we can't suggest sending mom to a pampering spa treatment or going out to lunch at her favorite restaurant. That said, there are ways to make this Mother's Day even more special than usual. 
Here we choose some of the wonderfully creative ways to celebrate Mother's Day in Loudoun.
1. Mother's Day Crepes 
Who doesn't like Sunday morning crepes? Middleburg winery Greenhill is offering bottles of their famed Blanc de Blanc (a Michelle Obama favorite) along with a crêpe kit from Purcellville's chic Petite LouLou Crêperie. The kit includes a 1.5lbs bag of crêpe mix, a mini jar of Nutella, a jar of Greenhill Honey and recipe instructions. Of the Blanc de Blancs, go for the 2014 Reserve BDB - $90 with the kit.   If Crêpes are not your thing, at the other end of the county Fabbioli Cellars have a sweet Mom's package: a heart-shaped bottle of their Raspberry Merlot, two macarons and two cream puffs from Pop-Up Patisserie, a potted plant or bouquet of flowers, and a heart-shaped stress ball. The price: $75 or $65 for Wine Club Members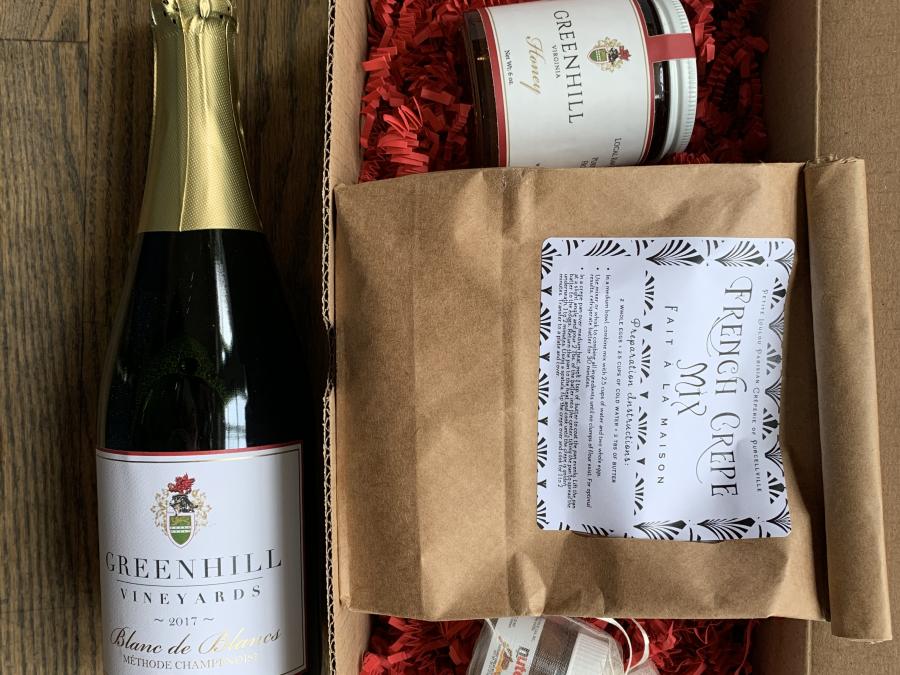 2. A DiVine Delivery
Wake Mom up Mother's Day morning with this terrific delivery from Amy Denton's DiVine Wine Tours. Inspired by a desire to support local businesses, the package includes a vase of spring flowers from Alice's Table, a professional lip color and gloss set from Melissa Franklin Makeup, chocolate truffles from The Conche, and a bottle of wine from either 50 West or Sunset Hills Vineyard. Of the wines, you have a choice of four vintages including Sunset Hills's crisp and summery Chardonnay and 50 West's effervescent Sparkling Rose. The price – a bargain at $125. Cheers Mom!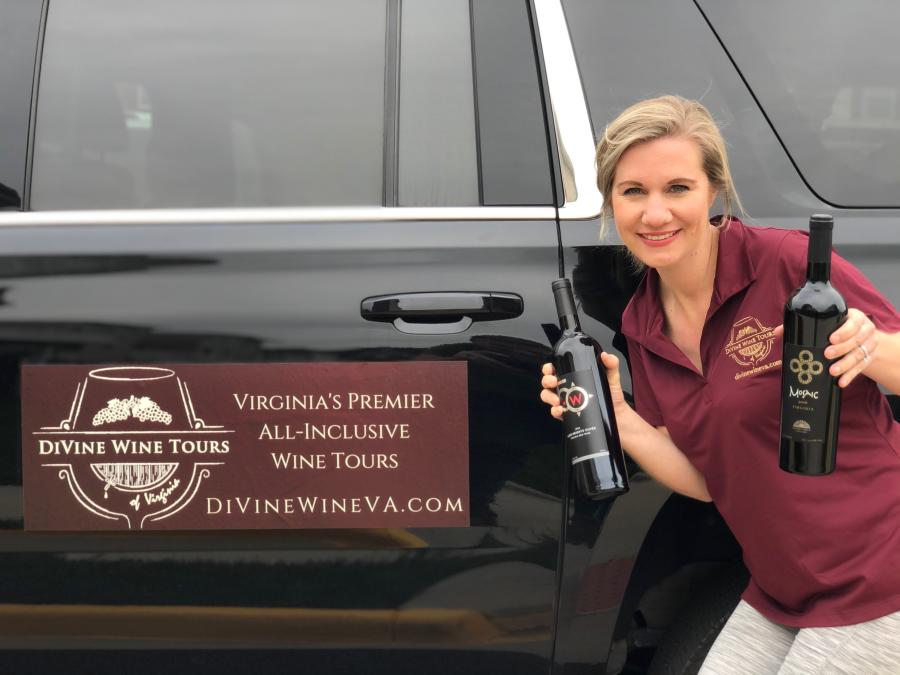 3. A Chocolate Weekend 
One of Loudoun's most innovative fine dining experience – Santosh Tiptur's Indian-inspired, chocolate-forward The Conche – is offering brunches and dinners to-go on Mother's Day Eve (Sat 9th), and Mother's Day ($110 for 4 or $55 for 2).Entrée options on the three-course dinner include a tangy Harissa and Muhammara Glazed Chicken Breast, while the brunch options feature bagels and lox and a delectable shrimp and grits dish with fried egg and spicy chorizo. Naturally, the dessert choices are laced with chocolate. That said, why not go the extra mile and pre-order something sweet online, like their Mother's Day Boutique Chocolate Bars (four for $16), Chocolate Flowers ($25), or the build-your-own "Mommy & Me" Hippo Kit ($50). Order here
  
4. A Wine and Macaron Pairing
You can't sip wine at Leesburg's picturesque Winery 32  this Mother's Day – but you can sip their wine while eating macarons. The popular vineyard has teamed up with Pastry Chef Janelle Nolan of Leesburg's Sweet Spectations to offer a choice of eight wine varieties paired with six chocolate or vanilla macarons. We suggest three of each flavor of macaron to go with either Winery 32 Petit Manseng White or Chambourcin Red. The standard pairing package costs $27 but you can get in the swing of things with a bottle of Peach Sangria ($30) if that's more to Mom's taste. Pre-order by calling or texting (240) 687-1989 or emailing info@winery32.com.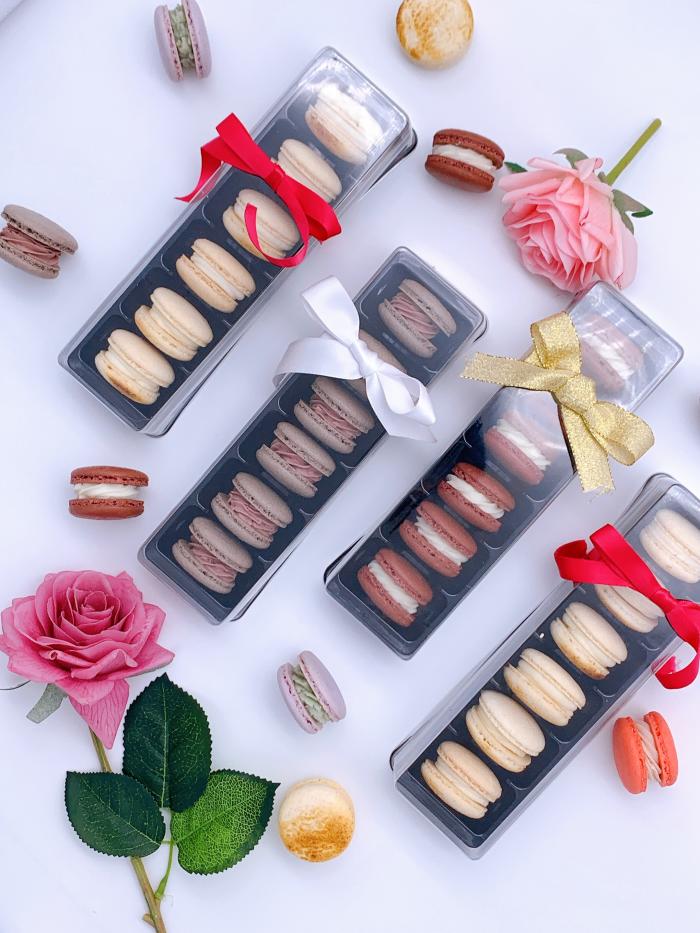 Want more ways to #TakeLoudounHome?