Moms definitely do more than enough work to be celebrated for only one day out of the year, so make sure this Mother's Day is extra special for her. While gifts are always a good choice, sometimes it is more fun to go out and make memories with your mom and thank her for all that she has done over the years.  Here are my four suggestions on how you should spend this weekend together in Loudoun: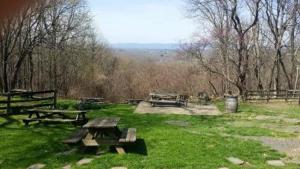 Wine: Loudoun County is DC's Wine Country after all so it's the obvious choice. With over 40 wineries, you and mom are bound to find a place that you both enjoy. Take in breathtaking views from wineries like Hillsborough Vineyards or Bluemont Vineyard, or participate in a special Mother's Day wine & truffle pairing at Fabbioli Cellars.  Make sure to check our events calendar for other special events for moms at places like Breaux Vineyards or Willowcroft Farm Vineyards.
Dine: If you are going to wine, then you definitely have to dine. Whether you are getting lunch at a winery like Winery 32 or sitting down to a delicious meal at one of our destination restaurants like Market Table Bistro, the best memories are always shared over a meal. Many of our restaurants offer Mother's Day Brunches such as Goodstone Inn & Restaurant and Salamander Resort and Spa. There are plenty of dining options to choose from, but make sure you let your mom pick. This is her day after all.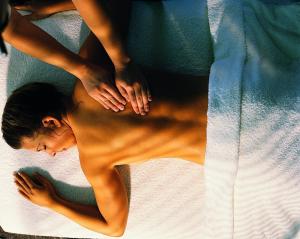 Shine
: What better reward is there for a hard-working mom than being treated to a relaxing day at the spa? The spas in LoCo all offer different atmospheres and treatments. Treat your mom to an aromasoul massage at
Lansdowne Resort's
Spa Minerale
or a sugar body scrub from
Nova Medical Spa
to help wash all of her cares away- and yours!
Design: Retail therapy can be the best kind of therapy there is; who doesn't get excited when Trying on a new dress with killer shoes. Escort your mom on a shopping trip through Loudoun based on her style. If she's all about designer brands then go to Leesburg Corner Premium Outlets where you and your mom can shop until you drop through stores like Coach or Kate Spade or walk through Middleburg for some boutique shops like Lou Lou.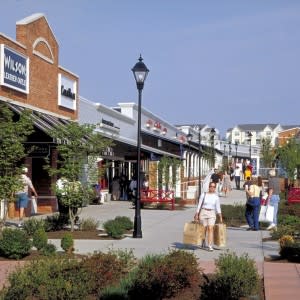 All a mom really wants to do on Mother's Day is spend time with her family and know that she is appreciated. Going that extra step to take her somewhere fun and relaxing will only show that you really do appreciate all the work she does. If you and your mom are doing something different for Mother's Day, let us know in the comments. While you're taking her out on the town, make sure to capture the moment in pictures and hashtag #LoveLoudoun .