Alongside BBQ and hot dogs, no dish represents the sunburned glory of an American summer quite like mac and cheese. Fortunately Loudoun is blessed with multiple establishments specializing in this gooey, cheesy goodness.
As National Mac & Cheese Day approaches - Tuesday, July 14th – we selected five Loudoun restaurants to try your favorite sticky pasta.
The Smoked Gouda Mac & Cheese at this beloved barn-sized meat temple in Purcellville has an extra creamy texture with a hint of smoky flavor that's perfectly paired with the moist brisket, pastrami, pulled pork or blackened ribs. It comes as a side with a main order, although kids are known to eat it as their main. We like it dipped in tangy mustard BBQ sauce and offset with a shot of craft bourbon from the well-stocked bar. Perfection.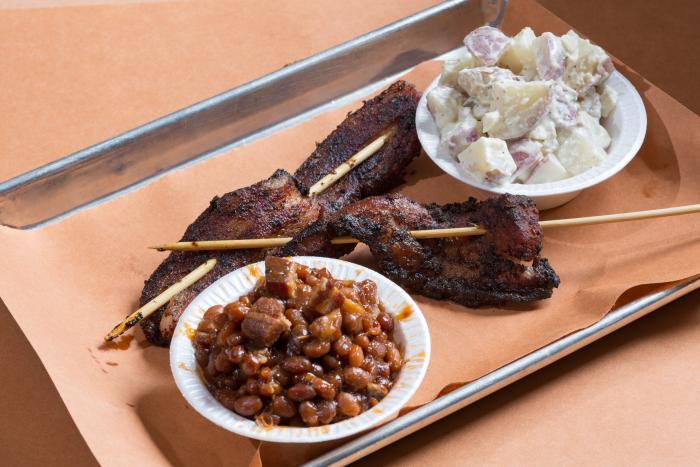 In downtown Leesburg and at their Cascades-Sterling outpost, family favorite Fire Works Pizza prepares a signature mac and cheese in the same wood-fired ovens used for their sublime pizza. Comprising of corkscrew-shaped Cavatappi pasta, dollops of Tillamook cheddar, and topped with a crispy semi-burnt parmesan and breadcrumb crust, it comes in a piping hot cast iron dish with bread on the side. You can order it with crumbled bacon or chorizo on top. Who needs a pizza after that?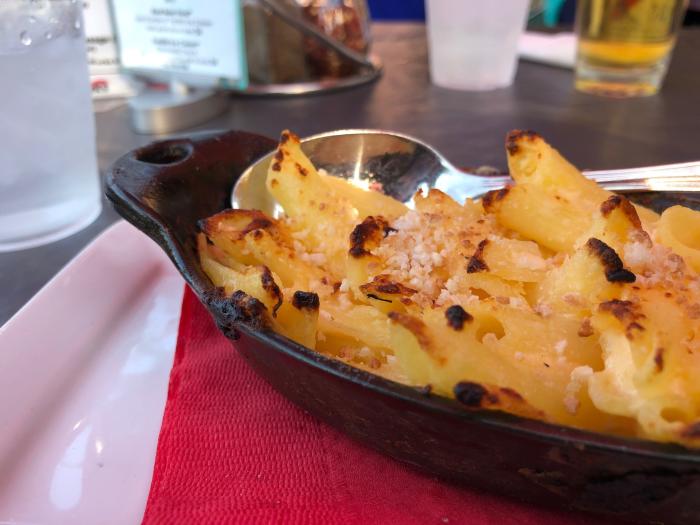 With its rickety wood floors and lean-to walls, this Ashburn-based Carolina-style BBQ joint adjacent to the W&OD Trail is a throwback to a simpler time. Themac is a blast from the traditional past, too. Offered as a side or by the pint, it has a sticky cheddar base that, just before it's ready, is topped with a salt, pepper, and paprika crust and baked for 15 minutes, giving it a spicy, golden bronze finish. Order it as a side with the signature pulled pork on a Martin's potato roll. Delicious.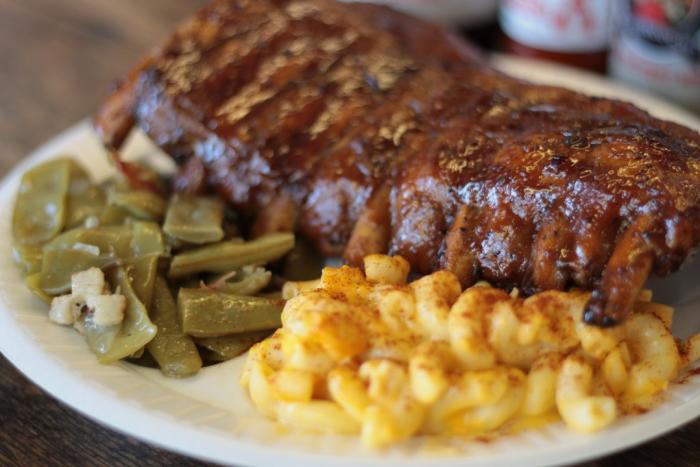 The rustic-chic farm-to-fork temple in fashionable One Loudoun has become a place of pilgrimage for mac and cheese devotees. The Five Cheese Truffle Mac dish contains no less than five cheeses, as advertised, baked in truffle oil and topped with parsley sprinkles and a crisp panko breadcrumb crust. Even more decadent - if that were possible - is the rich and velvety Lobster Mac: a creamy cheese blend with chunks of butter-poached lobster. Both dishes go rather well with the dry-aged Shenandoah Tomahawk steak. Take it on the al fresco patio – one of the finest outdoor dining spots in Loudoun.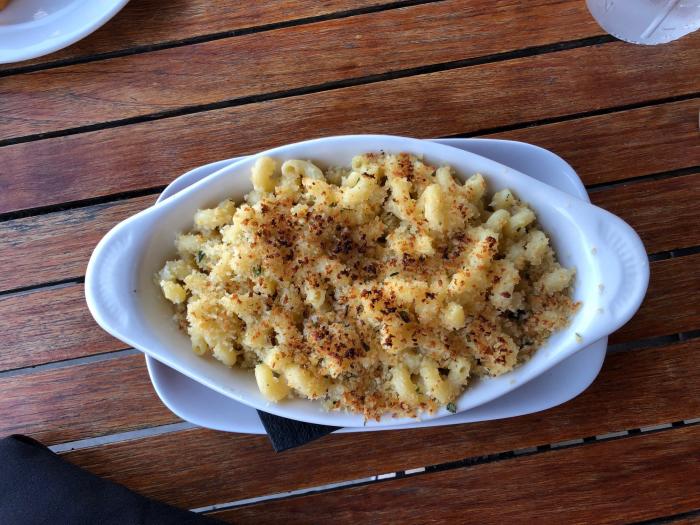 Master chef Rich Rosendale's locally inspired farm store on Route 15 near Lucketts has an ever-changing menu of culinary delights, but the mac and cheese is a keeper. Made with large, spiraled noodles and extra velvety cheese, it comes in single portions, pints for two and quarts for up to five. Try it with the signature brisket and marinated slaw sandwich, or as an accompaniment to the equally comforting smokehouse chili bowl.