Equestrian spectators, carnival-goers and tapas lovers — it's time to discover your perfect weekend in Loudoun County! Make sure to tag us with #LoveLoudoun when you post pics from your favorite events 📸💜😎
My Fair Weekend
Step right up for some family fun! The Dulles Town Center Carnival, opening this weekend, features midway rides for all ages from whimsical kiddie rides to state-of-the-art thrill rides, carnival games and your favorite fair food. Someone win us a stuffed animal, please 🐻🎡🎠
Ready for a little weekend wellness? Join in the 3rd annual Middleburg HEALth Fair & 5K! Make healthy living FUN with a the Healthy Passport treasure hunt, which can win you wellness gifts and prizes. Booths will provide valuable information about healthy eating and active living and give you the chance to purchase health and fitness related goods and services. There will be a series of presentations by speakers on various nutrition and health related areas plus a showing of the movie, Styrofoam Mom, written and produced by local resident, Miriam Genardi! 
Lost Rhino Brewing Company invites you to a Customer Appreciation Party for a full day of fun! When you drive or take the bus from Lost Rhino down to Whippoorwill Manor Farm, here's just some of the fun you'll find at the brewery's "Customer Appreciation Party": a trail hike for all ages with varying distances, corn hole, horseshoes, ping pong, skeet and target shooting, an all-you-can-eat German buffet, Lost Rhino root beer and Lost Rhino craft beer on tap. If you enjoy the great outdoors, good people, and Lost Rhino craft beer, grab your ticket online today! 
Through the Grapevine
Ladies — everyone knows you're only supposed to chill white wine and not red, right? Well, some rules are made to be broken… because a chilled light red is like actually like your favorite white shirt: easy, elegant, and unexpectedly cool. Come find out how to make these chilled reds part of your entertaining throughout the spring and summer while enjoying time with gal pals. Join us in the welcoming environment of Grandale to drink four carefully selected wines and eat four courses of wonderful food from Chef Author!
Join winemaker, Karen Reed, of Dry Mill Vineyards & Winery for an An Evening of Wine and Tapas. Enjoy 5 all-time favorite Dry Mill wines paired with 5 tapas courses. Cheers to this palate-pleasing evening!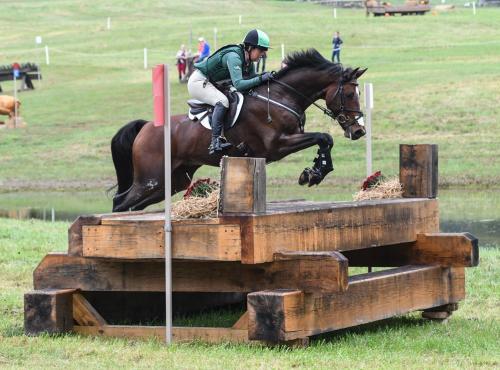 📸: Morven Park, courtesy of Lindsay Berreth
For the Animal Lover
The arrival of spring brings horses and riders to Morven Park for their 2019 equestrian season debut at Spring Horse Trials! Spectators are encouraged to traverse the cross-country course, picnic on the berm overlooking the state-of-the-art arena complex, and hold their breath as they watch horse and rider navigate the showjumping obstacles. With two days of spectacular equestrian action, Horse Trials are a great way for horses and riders to kick off the competition season in Virginia — and for you to come out and enjoy the breathtaking sport of "eventing" on a beautiful spring day within Morven Park's picturesque 1,000 acres.
Other Ways to #LoveLoudoun This Weekend:
I Am Brut Release - March 29 at Old Ox Brewery
Last Friday Music feat. Jason Masi - March 29 at Bluemont Vineyard
Fantastic Friday - March 29 at Winery 32
Friday Night Wine Tastings - March 29 at Magnolias at the Mill
TREASURES: The Musical Adventures of Tom Sawyer - March 23, 30, 31 at Franklin Park Performing & Visual Arts Center
Moonshine Murders Dinner Theatre - March 30 at StageCoach Theatre Company
NSLM Community Day - March 31 at National Sporting Library & Museum
Sunday Family Meal - March 31 at Lost Rhino Brewing Company
Sylvanside Farm Open House - March 31 at Sylvanside Farm