Celebrate the coming of spring with soirées, festivals and performances aplenty! Discover all the seasonal fun blossoming in #LoveLoudoun 💜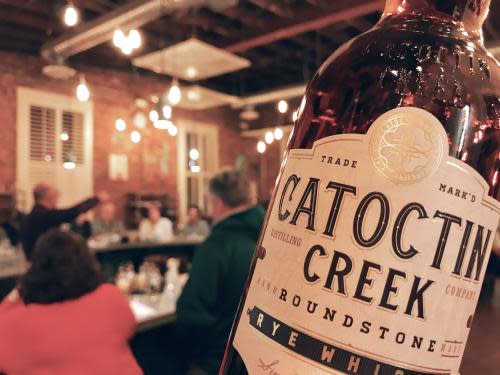 Big Parties
Happy 10th Anniversary to Catoctin Creek Distilling Company! This distillery is bringing lots of spirit(s) to downtown Purcellville on Saturday with live Dixieland Jazz music, Southern inspired bites, fantastic drinks and a special Q&A with owner and founder, Scott Harris. Dance and party all night, and enjoy wonderful cocktails made with local ingredients, craftsmanship and care! 
Start the spring season fresh with an Oyster Fest! The folks at Nomini Bay will bring their best to Dirt Farm, selling and shelling their oysters straight from the Northern Neck of VA. Get them on the 1/2 shell or charbroiled, featuring specialty flavors and the classics!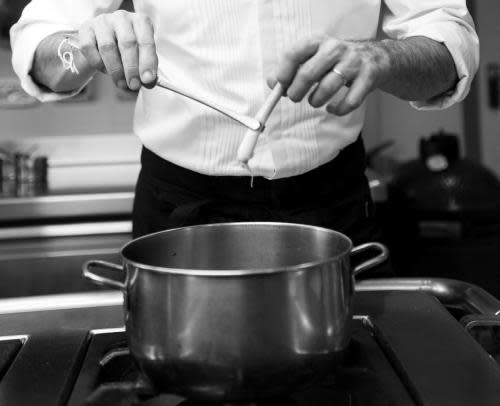 Learn a Little Something
Explore the embedded history and beauty of Loudoun's country roads on Saturday evening at Old Ox Brewery with photojournalist Douglas Graham and journalist Danielle Nadler. They'll present their work with America's Routes, a project of The Virginia Piedmont Heritage Area Association that aims to capture and preserve these roads through stories and photos. Graham will share his award-winning photography and "The Long Road Home," an Emmy-nominated documentary about the project! 
Yes, everyone can taste wine as it flows into their mouths, but do you know HOW to taste it? Sample six different Breaux wines and learn how to break them down beyond the categories of delicious, awesome or yuck! Learn about color, clarity, aromas, flavors, alcohol, tannins, acidity and more so you can identify the elements that make each wine unique. 
Michelin-Star Chef Davide Palluda is in town for just one weekend and one cooking class at Salamander! Don't miss this exclusive hands-on class and learn the art of Italian cooking from a true northern Italian Chef. In 2000, he was elected best young chef of the year by the Espresso Guide and was awarded a Michelin star, which he has never lost. He is acknowledged as being one of the best Italian chefs. Buon appetito! 
Support the Arts
Take a trip to Terra Nebulo this Sunday for a Wine Glass Paint & Sip class! Amateurs and experts are both welcome. Two wine glasses to paint and one glass of wine to drink are included! 🍷🍷🍷
VSA-Loudoun presents, "TREASURES: The Musical Adventures of Tom Sawyer," an original musical adaptation of the Mark Twain classic. VSA-Loudoun is an organization dedicated to providing creative opportunities to people of all abilities through performing and visual arts. Get your tickets now for this fun-loving, good-time performance! 
Other Ways to #LoveLoudoun This Weekend:
Decades Dance Party - March 22 at MacDowell's Brew Kitchen
March Fourth Friday - March 22 at Breaux Vineyards
Live Music: Short Hill Mountain Boys - March 22 at Dirt Farm Brewing
Patio Re-Opening Party - March 23 at Blend Coffee Bar
Live Music: Blues Condition - March 23 at MacDowell's Brew Kitchen
Moonshine Murders Dinner Theatre - March 23 at StageCoach Theatre Company
Eight-Course Tasting Menu with Chef Davide Palluda - March 23 at Harrimans Virginia Piedmont Grill
Three-Course Brunch with Chef Davide Palluda And Chef Ryan Arensdorf - March 24 at Harrimans Virginia Piedmont Grill
Sunday Sketch With Gail Guirreri-Maslyk - March 24 at the National Sporting Library & Museum
Artist Reception: A Blooming Good Time - March 24 at 868 Estate Vineyards