Grab your tie dye, your appetite and your love for craft beverages because summer is in full swing and we are hitting the road and officially kicking off our Summer of Love Tour. Whether you are a Woodstock fanatic or a history buff, there is sure to be something to do to show why you #LoveLoudoun.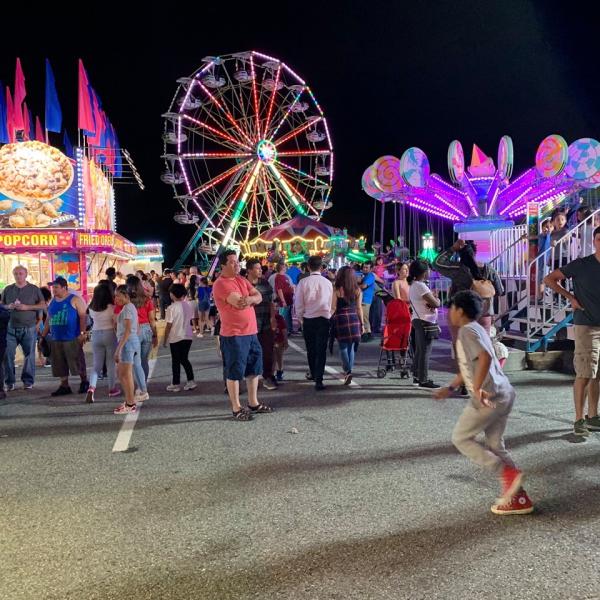 📸: Jolly Shows Carnivals
Festival Season's in Full Swing
Take a step back in time and celebrate fifty years of love at the Old Stone School with groovy-themed music and costumes and crafts! The party starts on Friday with an Eat, Drink & Be Literary event, featuring a farm-to-table community dinner under the stars and a talk on the impact of the music of the 1960s. Join us Saturday for Woodstock in the Gap and the "Summer of Love" kick-off celebration, featuring local musicians, food, craft beverages and artisan vendors. Now, you can finally say, "I went to Woodstock!"
The 2019 One Loudoun Carnival is in town June 5th-23rd and you definitely don't want to miss it. Come out for affordable, family fun! They have rides, food and games for ALL AGES! SAVE BIG on tickets at www.marylandcarnivals.com! 
The first ever Loudoun Book and Arts Festival will be Saturday, June 8th! Bestselling authors, interactive displays with local artists and live music will be featured in the inaugural Loudoun Book & Arts Festival. This day-long event will take place in and around the Brambleton Library, Loudoun County Public Library's brand new branch in Brambleton Town Center. ADMISSION IS FREE! Come on out for a wonderful day of art, books and fun!
Come join your Cajun cousins at Breaux Vineyards for the 22nd Annual Cajun Festival. Enjoy wine tastings, live music, craft vendors, Cajun fare for sale and more at this annual celebration of Cajun heritage.There will be a variety of food vendors onsite, as well as activities for the young (and young at heart!) including clowns, balloon art and face painting. Children 5 and under are admitted for free.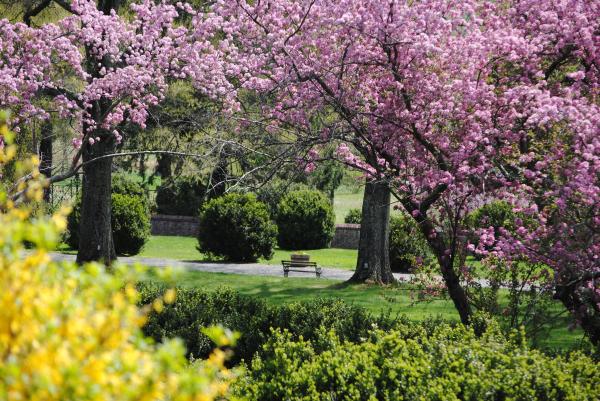 📸: Morven Park
Back in the Day…
The Morven Park boxwood gardens were a source of pride and joy for Marguerite Davis, Morven Park's last private owner. Join the Park's Director of Preservation Jana Shafagoj in the 1820s stone barn for a presentation on the history of the gardens; followed by a stroll through the gardens with Horticulturist Keith McMillan who will offer tips on the care and maintenance of historic gardens. 
Head to the National Sporting Library and Museum to learn about the sport of hawking with Mike Dupuy, a falconry and bird of prey expert. He will capture the imagination of the audience with a falconry demonstration, filled with fun facts and personal anecdotes.