Here comes another epic weekend in Loudoun County, Virginia! From #LoCoBeerWeek to the #LoCoSummerOfLove, there are so many ways to #LoveLoudoun!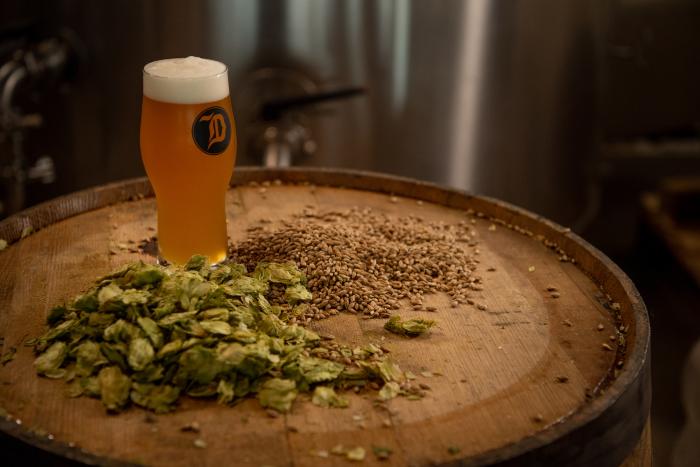 LoCo Beer Week
LoCo Beer Week: Blastoff Yoga
Hope you've all been practicing your Downward Frog, because it's time to roll out your mats, then hit the taps at Rocket Frog Brewing Company! Blast off into LoCo Beer Week — the inaugural celebration of Loudoun County's 30+ craft breweries — with an energizing yoga flow in LoCo's award winning Rocket Frog Brewing. Class will be taught with love and laughs by Hillary Spruell, E-RYT, an instructor with eat.YOGA.drink., LLC. After Hillary's hourlong, all-levels class, stick around for a delicious craft beer, raising a glass to a great mindful movement practice and local brews. Namaste & cheers to drinking LoCo local!
LoCo Beer Week: Beer Brunch
What's the only thing that could make the beginning of #LoCoBeerWeek better?! BRUNCH, OBVS. Join us at Leesburg Public House for a Beer Brunch on June 22nd & 23rd! Don't forget to check out the events going on throughout the week in Loudoun and beyond (think: tap takeovers, special pairings, live broadcasts & trivia nights) at LoCoAleTrail.com!
Lost Rhino 8th Anniversary
While you're out tasting your way through Loudoun's craft brews, be sure to hit up the biggest birthday bash on the #LoCoAleTrail: Lost Rhino Brewing Company's 8th Anniversary! Enjoy live music all afternoon & evening, scrumptious food specials, a new anniversary beer — Ocho Rhino, an easy-drinking amber Mexican lager, and more!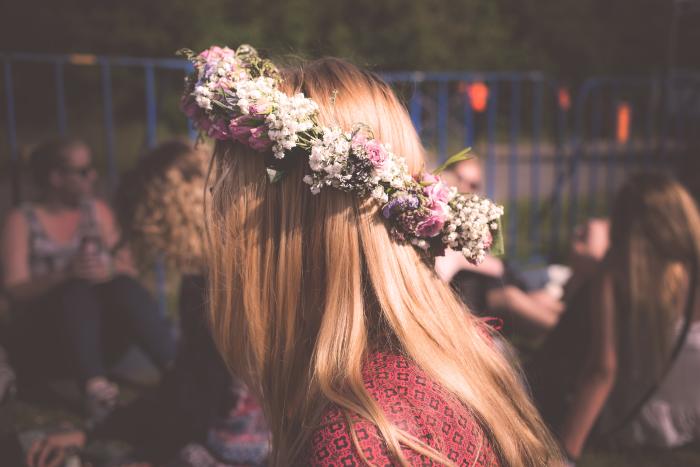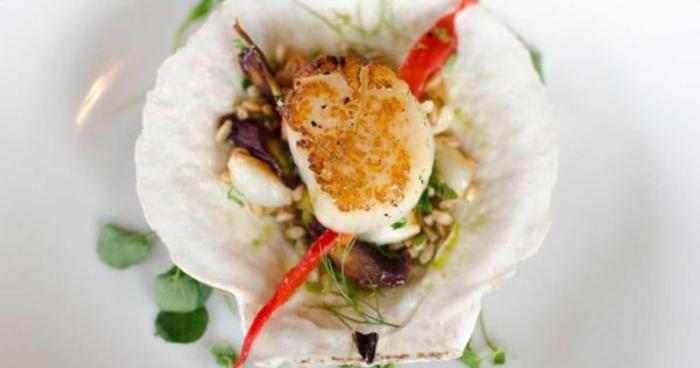 Summer's Here — Let's Celebrate!
Summer Solstice and Virginia Seafood
Join Chef Erik Foxx-Nettnin of Magnolias at the Mill at one of Loudoun's great vineyards, Walsh Family Wine, to shellebrate the summer solstice! Chef Erik will be showcasing a menu of the best Virginia seafood for his June Root to Table culinary event with Taste of Blue Ridge. Y'all, it's going to be a masterpiece straight from the ocean to the vines. But, don't just take it from us — check out what Chef Erik has to say!
"The event is going to feature all the best of Virginia to include scallops, oysters, clams, crab cakes, and rockfish. Each of my guest chefs will have a station and then our main course and dessert will be served family style. This event is for seafood lovers only!"
FlowJam Festival
FlowJam is Loudoun County, Virginia's first Universal Healing Arts festival! This 3-day overnight camping festival experience fuses healing vibes, psychedelic funk, jam bands, reggae, bluegrass, soulful acoustic music, dance and stimulating arts on a private 100-acre farm at the base of the Blue Ridge Mountains in Lovettsville, VA. This festival will feature select local vendors, musicians, artists, healers, yoga teachers, educators and environmental activists. Enjoy your experience with the healing arts through creative classes, workshops, embracing nature and through good local music that feeds the soul! FlowJam invites you to join in on the healing and celebrations of love and life and create a magical connection to the Earth and one another. Check out the FlowJam 2019 Lineup and get your tickets today!

Live Music in LoCo
Live Music: OMG Band at Spanky's - June 22 at Spanky's Shenanigans
20th Anniversary Tarara Summer Concert Series - June 22 at Tarara Winery
Acoustic on the Green Summer Concert Series - June 22 on the Leesburg Town Hall Green
Launch Party for Blank Tape Studios - June 22 at Art Sweet Art
Live Music feat. Will Spaulding - June 21 at Dirt Farm Brewing
Live Performance: Grant Frazier - June 21 at Greenhill Winery & Vineyards
Open Mic Night with Emma Rowley - June 21 at 868 Estate Vineyards
Rumpke Mountain Boys - June 22 at B Chord Brewing Company
Plaza Party - June 21 at the Village at Leesburg
Mark Forrest Broadway Cabaret Concert - June 22 at Franklin Park Performing & Visual Arts Center
Other Ways to #LoveLoudoun This Weekend
Civil War Living History: Cavalry at Mt. Defiance - June 22 at Mt. Defiance Historic Park
Cork Crafting for 4th of July - June 23 at Winery 32
Wags and Whine - June 23 at 868 Estate Winery
Artist Reception: The Colors of Summer - June 23 at 868 Estate Vineyards
Nose-to-Tail Butchery & Cooking - June 23 at Catoctin Creek Distilling Company
Catoctin Creek Bottling Workshop - June 22 at Catoctin Creek Distilling Company
Giraffe on Draft - June 21 at Old Ox Brewery
Coffee with the Curator – Permanent Collection - June 22 at the National Sporting Library & Museum
Last Ham Standing Comedy Improv - June 21 at Franklin Park Performing & Visual Arts Center
Wildflower Sip and Paint - June 22 at Casanel Vineyard and Winery
Teacher Appreciation Week - June 21 at Bluemont Vineyard
Vinyasa with a View - June 23 at Bluemont Vineyard
Teacher Appreciation Week - June 21 at Dirt Farm Brewing
Sip & Sparkle - June 22 at Willowcroft Farm Vineyards