In November 2020 the sublime Wine Kitchen* in Leesburg opened a takeout only "ghost restaurant" from its King Street kitchen. Named Paulie's Italian Restaurant* (after Chef Rowley's middle name), the menu offered Italian classics (penne alfredo; spaghetti and meatballs) and a choice of five Italian house wines. Customers also got a disposable red-and-white checked tablecloth to create their own "red sauce joint" ambience at home.
'Ghost restaurant' is the term given to the trend of established eateries opening second restaurants – usually takeout only – from the kitchens of their existing premises. The trend expanded nationwide during the lockdown as a way to make up for reduced tables. Paulie's was such a success that it will remain operational alongside Wine Kitchen when the Leesburg staple reopens its doors next month following renovations. It will even have its own Spotify soundtrack for customers to download.
While adapting and developing new ideas has become second nature for Loudoun restaurants during these dreary times, the places diners love could still use a little extra outside help.
#LoveLoudounFood Restaurant Sweepstakes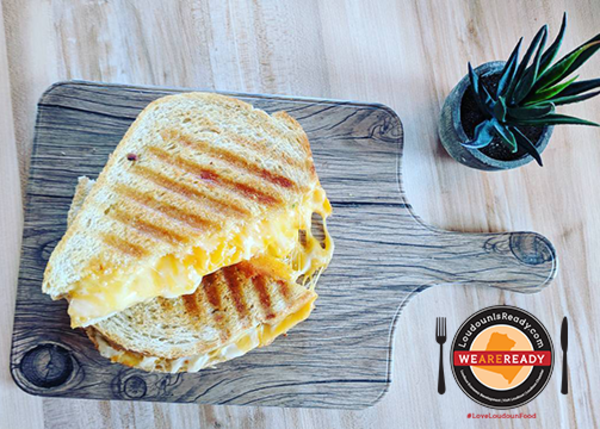 In an effort to support the restaurant industry, Visit Loudoun, Loudoun Chamber of Commerce and Loudoun Economic Development created a new social campaign to support restaurants and give customers a chance to win a special meal.
The social media campaign currently underway encourages people to dine in (or order out) from their favorite Loudoun restaurant, post a picture of their meal on Instagram using #LoveLoudounFood, and tag and follow the restaurant in question in the post. Each post is considered one entry meaning you can dine out multiple times for multiple entries to win.
And the prizes?
A Super Bowl family meal for six, Valentine's Day dinner for two or St. Patrick's Day Dinner for six-each from a select Loudoun restaurant. The three winners will be chosen randomly and DM'ed on Instagram when they have won. Diners can post entries from any Loudoun restaurant they dine at or carry out from.
Need inspiration?
Visit Loudoun Is Ready for a list of restaurants that have signed the Loudoun is Ready pledge to meet the latest safety guidelines outlined by the Virginia Department of Health and Centers for Disease Control and Prevention. The website also features a Restaurant Randomizer that will suggest a place to dine.
Whether your entry wins or not, Loudoun's dining scene is so vibrant and diverse that we're confident you'll find food and restaurants you love – and want to return to long after the thrill of the sweepstakes is over.
*Visit Loudoun recommends checking the website of each restaurant for up-to-date information on hours and offerings.