Friends, can you believe we're just a few days away from the 4th of July?
Here in Loudoun, we're ready to get the party started! Check out all the fun times ahead where you can help us celebrate America, summer, and of course — 50 Years of Love 💜 #LoCoSummerOfLove
Happy Fourth of July!
SUMMER OF LOVE: Town of Leesburg 4th of July Celebrations
Put on your patriotic best and join your friends and neighbors to celebrate the birthday of the United States on July 4th! Start the holiday by showing love for our country at the annual Independence Day Parade, held through Historic Downtown Leesburg beginning at 10 am. Look out for our #LoCoSummerOfLove Tour Bus! The parade will start at Ida Lee Park, travel down King Street and conclude at Fairfax Street. Come to The Marshall House immediately following the Town of Leesburg 4th of July Parade for a reenactment of President Truman's 1950 4th of July visit! The event continues with a "Celebration in the Park" at Ida Lee with food vendors, set to an upbeat soundtrack of live music. The grand finale will be a wonderful fireworks display over the park!
SUMMER OF LOVE: Town of Middleburg 4th of July Celebration
Continue the fun at the 4th of July celebration at the Middleburg Community Center! With a bluegrass concert, an obstacle course, face painting and food trucks galore, this is going to be a good old American bash! Meet our #LoCoSummerOfLove Tour Bus as we roll up in time for the parade to kick off at 6 pm. Stick around for a Yankee-doodle-dandy time — and don't miss the incredible FIREWORKS!
Red White and Brew Crawl
Ready for another Epic Brewery Crawl? Your favorite downtown Leesburg breweries are at it again to kick off your Fourth of July early on June 29th! Loudoun Brewing Co, Black Walnut Brewery, Bike TrAle Brewing, Black Hoof Brewing, Dog Money Restaurant and Brewery, MacDowell's Brew Kitchen and Wild Hare Hard Cider will all be offering fun times with live music and special offers to Crawlers! Cart Wheels will be available to drive you around town too!
Wine & Design: Star-Spangled Sprinkle Cake
Nothing kicks off summer like a Fourth of July celebration, and nothing makes a celebration more sweet than a patriotic cake that is sure to impress your friends and family! Join Bluemont Vineyard and Janelle Nolan Sweet Spectations on June 30th as you learn how to create a Stars and Stripes cake and be the hit of your Fourth of July party! This 1.5-hour class is perfect for beginners and includes all supplies. Cakes can be frozen to be enjoyed at your Fourth of July celebration.
Fireworks in the Valley
Bring a blanket and experience the beauty of watching fireworks across the Loudoun Valley on July 4th! While sipping on your favorite Bluemont Vineyard wine, you will be awed by the multiple firework displays seen from the Tasting Room. Bluemont will have specials like barbecue and Bomb-pop Bubbly to really get into the patriotic spirit.
Fourth of July at Dirt Farm
Raise a pint and celebrate the birth of our nation at Dirt Farm Brewing on July 4th! Located at 1,100 feet, you will be able to see multiple firework displays across the Loudoun Valley. This has been the family's tradition for many years, and now they invite you to join them! With satellite bars and food stations with different options throughout the property, there will be something for everyone to enjoy! The inside bar will be serving the Old School Bites, like flatbread pizzas and pretzel bites, the Kitchen Workshop will be open serving its signature menu and the Chillin' & Grillin' station will be grilling up all your cook-out favorites!
 
Independence Day At Franklin Park
Celebrate the 4th of July with live music, food vendors and fireworks at Franklin Park! Bring your own picnic and play some lawn games with friends while you listen to blues, big band, and '80s favorites! Then enjoy a fantastic fireworks show accompanied by patriotic live music.
July 4 Celebration
Come and celebrate July 4 with Harpers Ferry Brewing!  Hill Top Grille will have a pig on the smoker as well as their yummy traditional menu of burgers, hot dogs, brats, nachos, fries, and more!  Kovi Kitchen food truck will be here until 7 as well. Live music by Wayne Snow 12-3 and RowdyAce duo from 4-7! Plus, catch the end of the Crawling Thunder JEEP Parade, whose final destination is Harpers Ferry Brewing!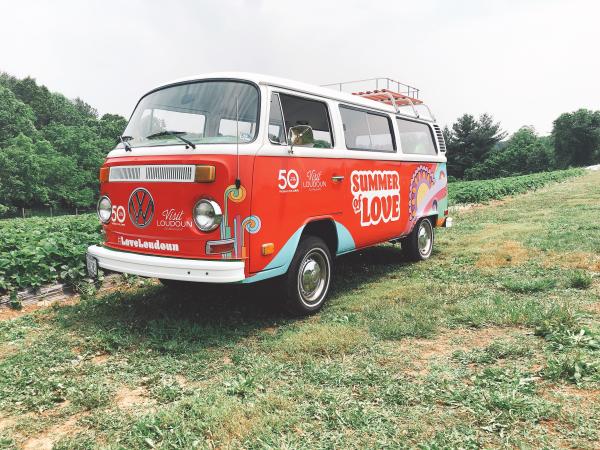 Summertime in its Prime
SUMMER OF LOVE: The Love Bug Movie — Town of Lovettsville Town Green
Calling all VW enthusiasts! Come feel the love in Lovettsville for a screening of 1968's "The Love Bug" movie, beginning at dusk at the Walker Pavilion this Saturday! Plus, if you've got one, B.Y.O.B. (Bring your own Bug)! Don't miss this chance to take pictures with our Summer of Love tour bus, PLUS one of Virginia's official LOVE signs!
Bluemont Beach Bash feat. Tropical Attitudes Band
Change your attitude and your latitude as Bluemont Vineyard kicks off summer with a Margaritaville-themed bash on June 29th! If you're searching for your lost shaker of salt, this is where you'll find it. Relax with Tim Campbell and The Tropical Attitudes Band, who will be performing all of your favorite beachy tunes, while sipping on Bluemont Vineyard wine, sangria and wine slushies! Bluemont will be serving beach favorites, like cheeseburgers, jerk chicken wings and other signature items.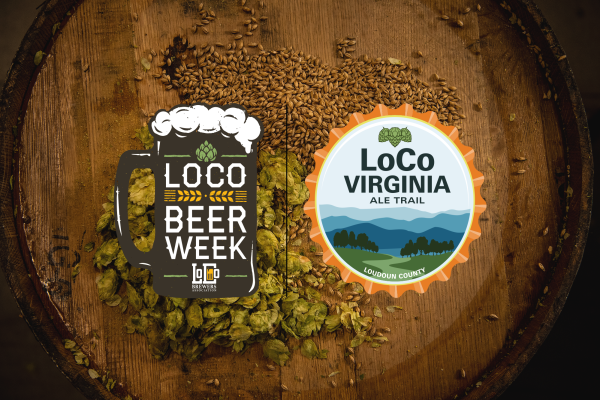 LoCo Beer Week: Kettles & Grains Tap Takeover
Join us at Kettles & Grains on June 28th for a LoCo Ale Trail Tap Takeover! Meet brewers to chat in person about the process behind their craft creations. Ask questions and geek out while having a pint! The kitchen will be open until 8PM. 
What's on Tap: Rocket Frog Brewing Company's Moon Ahead German Pilsner, Solace Brewing Company's Faded Double IPA, and Ocelot Brewing Company's Kingdom Half Mine IPA
LoCo Beer Week: LoCo Beer Week Finale
Join us at Chefscape on June 29th for our LoCo Beer Week Finale Event! Grab a trail map at the bar and work your way around the room tasting some great brews ($20). Once you're through with your tasting, grab a bite at Johnny Rays Sultry Soul Food, Tumi Kitchen, Rooted and Bloomed or Colombian's Place!
What on Tap: Rocket Frog Brewing Company, Bear Chase Brewing Company, Solace Brewing Company, Adroit Theory Brewing Company, Beltway Brewing Company, House 6 Brewing Company, Belly Love Brewing Company
Wheatland Spring Ribbon Cutting
Welcome Wheatland Spring Farm + Brewery to our fast growing #LoCoAleTrail family at a ribbon cutting ceremony on June 28th! Admission is free and beers are available for purchase.
Live Music in LoCo:
Live Music feat. Fast Eddie - June 28 at Dirt Farm Brewing
Live Music: The Short Hill Mountain Boys - June 28 at Wheatland Spring
Open Late Concert Series – Chris Lawrence Band - June 28 at the National Sporting Library and Museum
Bluewreck and Woodgrove - June 29 at Crooked Run Sterling
Other Ways to #LoveLoudoun This Weekend:
The Great Zucchini - June 29 at Wheatland Spring
Disney's Newsies - June 28 + 29 at StageCoach Theatre
Holy Cow! An Udderly Amazing New Musical - June 28, 29, 30 at The Hill School
Fourth Friday at Breaux - June 28 at Breaux Vineyards
Corvettes & Coffee - June 29 at Cascades Overlook
EatLoCo OneLoudoun Farmers Market - June 29 at One Loudoun
Main Street Theater Productions Camp: Disney's Mulan - June 29 at Franklin Park Performing & Visual Arts Center
Trivia Night at 868 - June 29 at 868 Estate Vineyards
Wine 201 with Woods - June 29 at Willowcroft Farm Vineyards
EatLoco Brambleton Farmers Market - June 30 at the Brambleton Marketplace
Meet the Author of Virginia Wine Travel Journal and Book Signing Event - June 30 at Winery 32
Mimosa Sunday - June 30 at Breaux Vineyards
Vinyasa with a View - June 30 at Bluemont Vineyard