The holiday season is officially here, which means it's time to hit the shops and search for that perfect gift.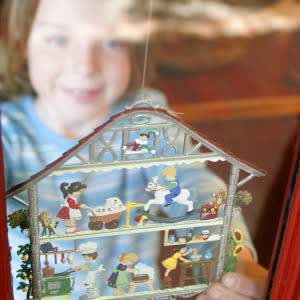 This is my favorite time of year not just because of the cheerful music, sparkling decorations and abundance of food, but because I love hunting for unique gifts that I know will make my friends and family smile as they tear the wrapping paper away. Loudoun is a great place for holiday shopping as it is home to everything from boutiques in historic towns to brand name deals at Leesburg Corner Premium Outlets.
Start your shopping adventure in the 18th century town of Middleburg on Nov. 29 for overnight discounts from Salamander Resort & Spa, as well as special savings from downtown shops to mark Small Business Saturday. We are sure the small town charm will rub off on you, so head back Dec. 6 to catch the annual Christmas Parade where hundreds of horses and hounds parade down the street in this hunt country town.  For shops, try The Outpost for hand-selected antiques and art or The Christmas Sleigh, which features authentic German and Austrian products.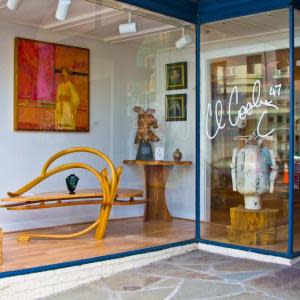 Be sure to book an overnight stay in Loudoun in order to continue your shopping trip because during the weekend of Dec. 6 you can also visit the annual Leesburg Arts & Crafts Show where more than 90 artisans will showcase their handmade creations. While in Leesburg, visit The Old Lucketts Store for "vintage hip" finds or try The Cooley Gallery, which is owned by retired Washington Redskins tight end Chris Cooley. Cooley, a self-taught potter, sells many of his pieces , which make great gifts for any Redskins fan.
For the antique lover in your life, check out the 45th Purcellville Heritage Antiques Show, which is also Dec. 6 & 7. The show is one of the oldest, continuously running shows in the Mid-Atlantic and has everything from diamonds and home décor to art and furniture.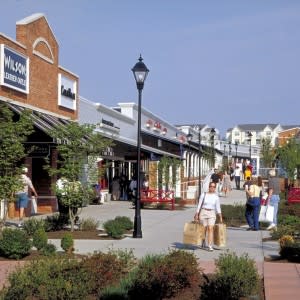 If you prefer to find some of the latest name-brand products, head to the Leesburg Corner Premium Outlets to shop more than 100 stores including Coach, Calvin Klein, Kate Spade and more. Another place to find a wealth of stores is Dulles Town Center. While shopping, take a break to see a movie in their new theater, which opens in December and features king size recliners for every seat!
If these shopping excursions in Loudoun sound great to you, register to win one of the shopping packages we are giving away this holiday season. The packages include overnight accommodations and a spa treatment in our shopping hot spots.  To enter, click here. For additional promotions in Loudoun, visit our DC Cool promo page.  For more information on Loudoun's shops and towns, visit www.visitloudoun.org.