This weekend in Loudoun is supposed to be warm and sunny so it's the perfect time to get the whole family out to one of our many fall festivals! You all can get lost in mazes, try to pick up the largest pumpkin in the patch, drink apple cider, take a hayride and much more at the Leesburg Animal Park, Temple Hall Regional Farm Park and Great Country Farms!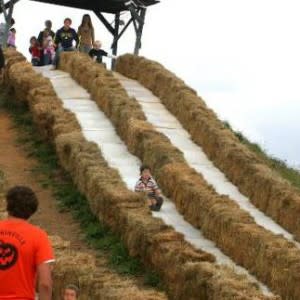 Celebrate Fall at Pumpkinville with the Leesburg Animal Park! Family-friendly activities include giant hill slides, kid's maze, rope swings, pedal carts, moon bounces, petting zoo and more. Enjoy free apples & fresh cider and free pie pumpkin to take home for dessert.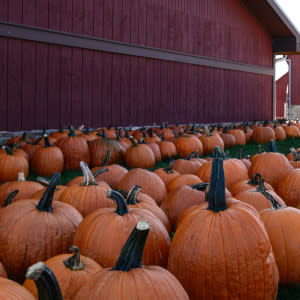 All Weekend
Want to launch a pumpkin 100 yards through the air? Then Temple Hall Farm Regional Park has the perfect toy for you - Pumpkin Blasters. Imagine what are essentially big artillery (safe for all ages) pieces that load and fire pumpkin at long range targets! Take aim at the targets and blast away! Or see how far you fire one across the field! And that's just one of the many great activities like the corn maze and pig races.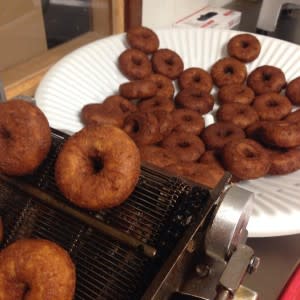 All Weekend
Come celebrate with Great Country Farms and create an unforgettable experience picking pumpkins, cheering on the fastest piggie, doing some pumpkin munchin' with P-Rex, getting lost in the corn maze and having your little princess meet the pumpkin princess. And don't forget those freshly made Cider Donuts!
Don't forget that it's also Virginia Wine Month! So check out the other events going on this weekend and all month long at our events calendar. Other events your can enjoy this weekend are:
Brambleton Farmers Market - Month of October
Art Exhibit: Arts in the Village Gallery - Month of October
Ten Years, One Chef: Grandale Restaurant - Month of October
Virginia Wine Month Celebration: Grandale Restaurant - Month of October
Shocktober Haunted House - All Weekend
October Wine Dinner: Salamander Resort & Spa - October 9
61st Running of the Virginia Fall Races - October 10
Live Music: Casanel Vineyards - October 10
Purcellville Treasure Sale - October 10 & 11
Annual Fall Festival: Brambleton - October 10
Secrets of Le Somm: Casanel Vineyards - October 10
Live Music: North Gate Vineyard - October 10
Saffron Gourmet Food Truck: North Gate Vineyard - October 10
Live Music: 868 Estate Vineyards - October 10 & 11
50West Vineyards Grand Opening - October 10
Strangeways Brewing Tap Takeover: Adroit Theory Brewing - October 10
Joshua's Hands Fall Festival - October 10
October Cooking Class: Salamander Resort & Spa - October 10
Lansdowne Fall Beer Festival - October 11
Live Music: Casanel Vineyards - October 11
Feast in the Forest: The Restaurant at Patowmack Farm - October 11
Vine to Wine Harvest Series: Sunset Hills Vineyard - October 11