It's [almost] Halloween which means you have just a few more days to take a selfie with a pumpkin, you know, to prove you actually went pumpkin picking! Because if you didn't post it on social media, it didn't happen! You also have just a few more days to enjoy haunted houses and other halloWINE events! Check out these fun happenings in Loudoun this weekend & don't forget to share your selfie using hashtag #LoveLoudoun!
Fall Pumpkin Harvest Festival: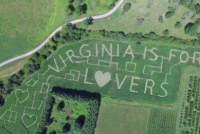 Now until Halloween, enjoy all the fun Great Country Farms has to offer! Enjoy a day full of pumpkin picking, finding your way through the corn maze and meeting the pumpkin princess! Don't forget to try the delicious, freshly made cider donuts, yum!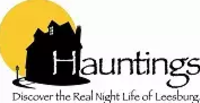 Leesburg Hauntings: For the 26th year, Loudoun Museum presents the Leesburg Hauntings walking tours! Walk your way through various homes and businesses in downtown Leesburg said to be "spirited". Guests will be led by a guide and costumed storytellers will relate the history and ghostly tales of each site. 
Halloween Candy Pairing: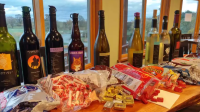 Pair your favorite local wine from Fabbioli Cellars with your favorite Halloween candy treats: Reese's, Twizzlers, Hershey Chocolate, Smarties, Hershey Kisses and more!
Winegrower's Wild Game Wine Dinner- October 27, 2017
Heavy Seas Vintage Beer Night- October 27, 2017
4th Annual Masquerade Soiree- October 27, 2017
2017 Music Series at Barnhouse Brewery - Saturdays through October 28, 2017
1st Annual Wiener Dog Dash & Canine Costume Contest- October 28, 2017
90s Halloween Party with Doc Marten & the Flannels- October 28, 2017
An Evening of Magic with Mentalist Savino Recine- October 28, 2017
Glow & Flow Halloween Yoga Party- October 28, 2017
Fall Tasting Series- Scary Good Wines- October 29, 2017
Shocktober - through October 29, 2017
Historic Leesburg Haunted Brew Crawl - through October 31, 2017
Ticonderoga Farms Fall Festival - through November 5, 2017
Pumpkin Village Fall Fest - through November 7, 2017
Temple Hall Corn Maize and Fall Festival - through November 7, 2017
The Horse and the Camera- through January 7, 2018
The Horse in Ancient Greek Art - through January 14, 2018