Enjoy the beautiful fall weekend in Loudoun seeing great films, drinking craft beer or cheering on horses while wearing your favorite derby hat! #LoveLoudoun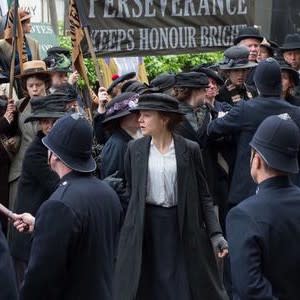 The Middleburg Film Festival offers four days of fantastic and carefully curated narrative and documentary films screened in an intimate theatre environment. The films are not only viewed, but discussed with world-renowned filmmakers and actors during Q&A's. The festival also includes wine tastings, local cuisine, dinner events, parties and an awards brunch to recognize the audience's favorite films. Don't miss out on this unique experience!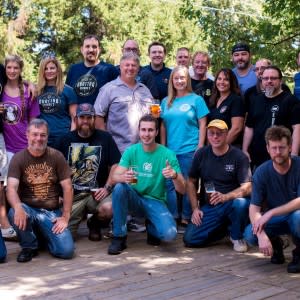 The event we have been waiting for is finally here! Join us at Lost Rhino Brewing Company this Saturday for the LoCo Brew Fest to celebrate the amazing craft beer we have in Loudoun! Don't forget to get a taste of the LoCollaboration Harvest Amber Ale that all of the Loudoun brewers created together! Get your tickets now or at the door. See you on the #LoCoAleTrail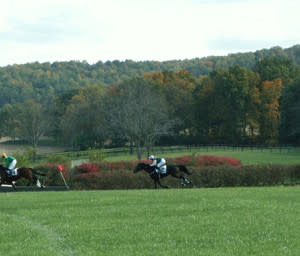 The Virginia Gold Cup Races are a grand tradition since the first in 1922. Race day features six hurdles, timber horse races, Jack Russel Terrier races, tailgating and more. Don't forget to bring you favorite race hat for the contest!
There is so much going on in Loudoun this weekend and we don't want you to miss a thing! Check out our events calendar for the latest information and see the rest of the weekend events below:
Brambleton Farmer's Market - Until November 1
Pumpkinville Fall Fest: Leesburg Animal Park - Until November 3
Corn Maize & Fall Festival: Temple Hall Farm Regional Park - Until November 3
23rd Annual Fall Harvest Festival: Great Country Farm - Until October 31
Virginia Wine Month Dinner: Grandale Restauarant - Until November 1
Ten Years, One Chef Celebration: Grandale Restauarant - Until November 1
Artist & Media Exhibit: Arts in the Village Gallery - Until October 31
Whipped Cream & Other Delights Artist Reception: The Dairy Barn - Until November 1
Adventures in Halloweenville: Village at Leesburg - October 23 & 24
The Grape Conversation of Cabernet Sauvignon: Casanel Vineyards - October 23
Hauntings Tour: Loudoun Museum - October 23 & 24
Paranormal Tour: Oatlands Historic House & Gardens - October 23 & 25
Shocktober Haunted House - October 23-25
Art in the Foothills: Boulder Crest Retreat - October 24 & 25
Live Music: North Gate Vineyard - October 24
Art in the Pink Box Park - October 24
Harvest Festival: Doukenie Winery - October 24
6th Annual Monster Mash: Village at Leesburg - October 24
Birding the Blue Ridge Center - October 24
Secrets of Le Somm: Casanel Vineyards - October 24
Bridal Open House: Thomas Birkby House - October 24
Live Music: 868 Estate Vineyards - October 24 & 25
Harvest & Halfshells: Creeks Edge Winery - October 24
October Cooking Classes: Salamander Resort & Spa - October 24
Whiskey & Southern Pecan Pie: Catoctin Creek Distilling Company - October 24
Small Medium at Large Murder Mystery Dinner Theater - October 25
Live Music: North Gate Vineyard - October 25
Town Center Trick or Treat - October 25
Pets on Tour: North Gate Vineyard - October 25
Fall Harvest Brunch: Breaux Vineyards - October 25
Wine & Wag Vineyard Walk: 8 Chains North Winery - October 25
Virginia Wine Month Class: Casanel Vineyards - October 25